My friend's mother has started producing an exciting new drink called Libertea. It is a naturally sweet sparkling green tea infused with natural flavours: lemon and ginger, grapefruit and lemon, and rosehip and mint. What makes these exciting for me who is refined sugar-free is that they contain less than 10 calories per bottle because of the use of stevia as the sweetener. I have mentioned stevia before – it comes from a plant in the sunflower family, is very low in calories and has a negligible effect on blood glucose.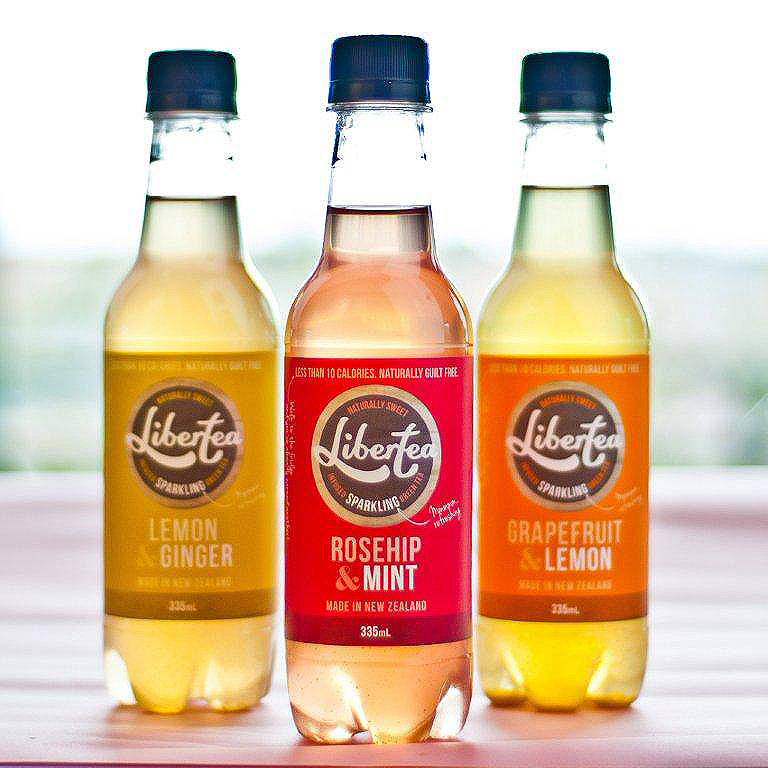 I was asked to photograph the bottles for an advertisement in a magazine and I had a lot of fun learning how to photograph bottles. My first efforts were surprisingly horrific – dark and lifeless. So the experimenting started. I had asked my friend to come with the bottles in the early afternoon when I know the light is good in my kitchen/living area so the window could act as one light. But that wasn't enough light for bottles. Even though it was a brilliant sunny day, I had to get my big lights in on the action and a reflector. That added up to 4 light sources and only then did the bottles start to come alive. These are the resultant photos. For a first effort at shooting glass, I am pretty chuffed with the results.
I love enterprising ventures like this one and would encourage you to look out for these drinks – they are just now getting into stores and meanwhile, check out their website: http://www.libertea.co.nz/
I was not paid to say anything nice about these drinks and was not even asked to put them on my blog but I wanted you to see my photos.
Related posts: