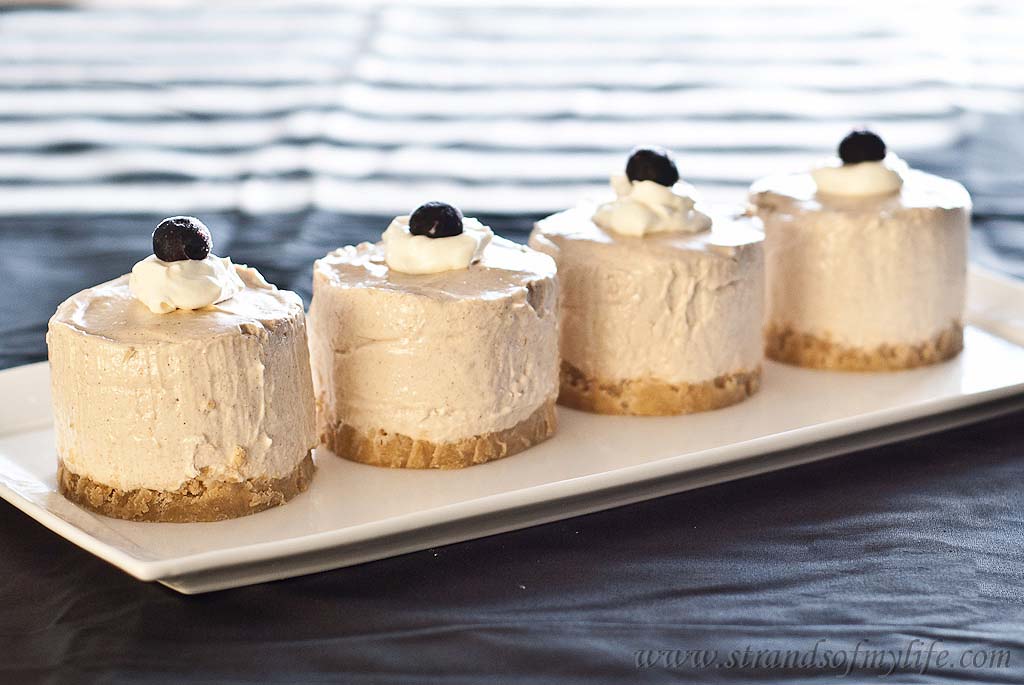 I keep seeing these beautiful desserts created in moulds around the food blogs at the moment so when I saw a kitchen shop with a half price sale, I bought 4 stainless steel round forms. You can buy them here, which is a lot cheaper than what they cost me in New Zealand even at half price. In the cooking programmes on television, taking the moulds off looks so simple, but in real life without the ability to edit out the clumsy bits, it's actually a pain. A warm knife works better than a cold one to run around the inside of the rings to release the cheesecake from the sides. In the end, they all came out but there were some fearful moments.
I had some ginger crunch left over from last weekend's baking session so I placed them in a food processor and then added melted butter to make a great spicy base. I loved the sweet spiciness of it against the sharp tang of the sour cream. This is a recipe I have been using for years but with a gluten base in the past. I have always loved the strong sour flavour to the banana mixture and keep coming back to it. I need to use rice syrup instead of honey because honey is high fructose but I know it works well with the honey too. Maple syrup would also taste great in it.
I was worried that Adriano mightn't like the sharp flavour but he loved it so job done. The only problem now is I can't stop eating them. I cut them in half but there's only one left right now and I just made them. I guess there will be a mid-week baking session. By the way, this was super easy to make.
If you are among the 25% of those with IBS who need to be lactose-free, then this will not be a recipe for you because of the dairy products.

Banana Sour Cream Cheesecake
Serves:
4 large individual cheesecakes
Ingredients
For the base
Ginger crunch crumbs
2 tbsp butter
For the cheesecake
1 large banana
1 tbsp lemon juice
500g/17.5 oz cream cheese (not spreadable)
250g/8.75oz sour cream
¼ cup rice syrup or honey
1 tsp vanilla
1 tsp cinnamon
pinch of nutmeg
1 tbsp gelatin
Method
For the base
Process the ginger crunch to rough crumbs.
Melt the butter and add to crumbs. Mix well.
Press the crumbs into the base of a mould.
Place in the fridge while you make the cheesecake mixture.
For the cheesecake mixture
Place everything in a food processor and process until a smooth cream.
Melt the gelatin in a little hot water and add to the mixture.
Spoon into the moulds and place in the fridge to set.
When set, run a warm knife around the edge of the cheesecakes and slowly pull off the moulds.
Serve with a little whipped cream and fruit.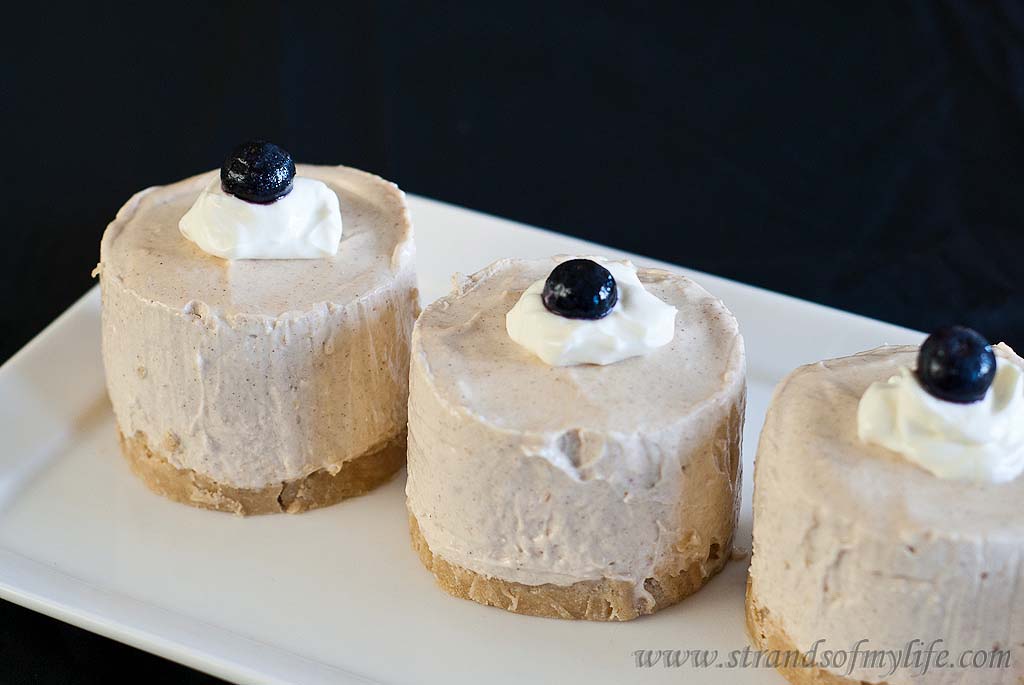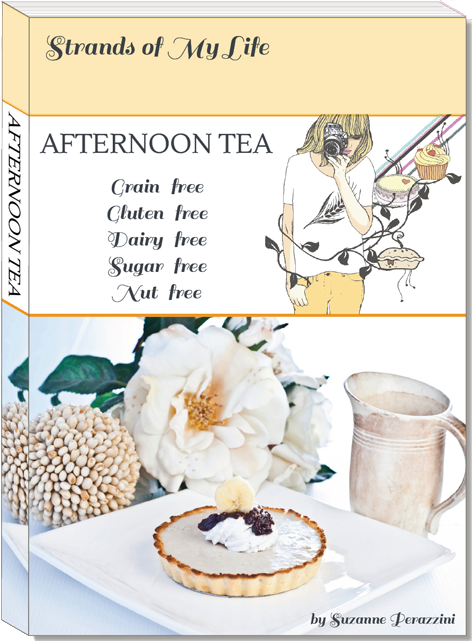 Related posts: