I have made a second video to follow on from the first one about the symptoms of irritable bowel syndrome (IBS) HERE. This one is about the solution to irritable bowel syndrome (IBS), the low Fodmap diet, and I explain what Fodmaps are. You can watch it here or on Youtube by clicking in the bottom right-hand corner.
The Recipe
You might remember my last ice cream effort not long ago – it was so well received that when I had 4 egg whites left over from another recipe, I made it again, but this time I added raspberries. Dario prefers this to the peanut butter one but I prefer my first one. The juice from the raspberries create a slightly icier texture than the peanut butter and I do like my ice cream smooth. Not that I am turning up my nose at it. In fact, I have just had a bowlful after the photo shoot for my lunch.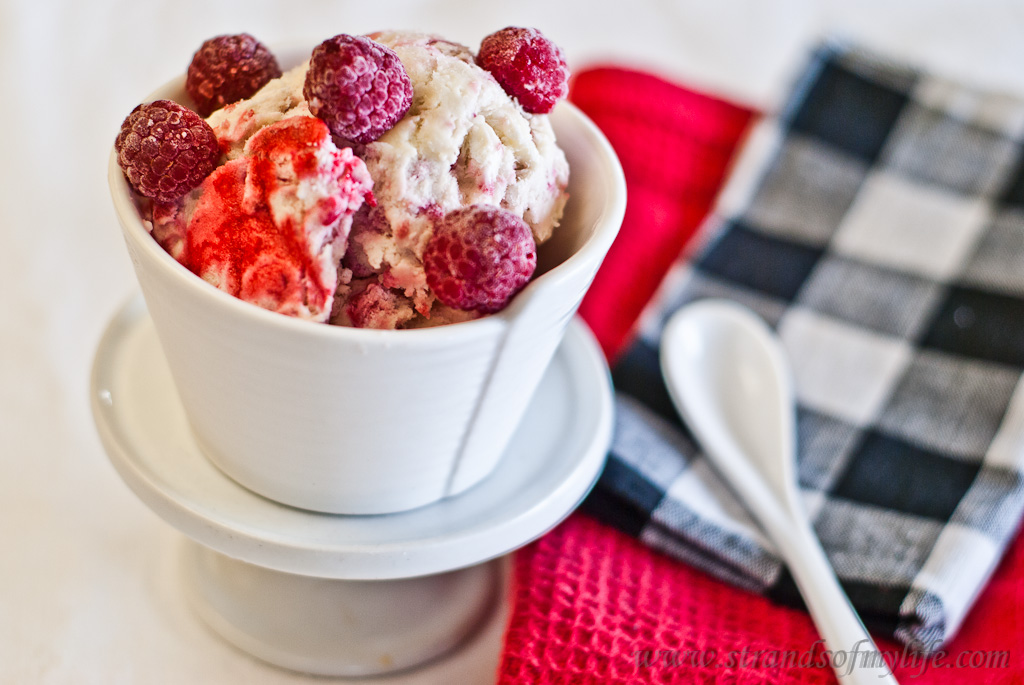 Raspberry Ice Cream - low Fodmap
Author:
Suzanne Perazzini
Ingredients
4 egg whites
⅓ cup white sugar
1 cup cream or coconut cream
1 cup raspberries
2 tbsp sugar
1 tbsp water
Method
Place the egg whites and the white sugar into the top of a double boiler and heat gently until the sugar has dissolved.
Pour into a heatproof bowl and beat to form stiff peaks.
Beat the cream in a separate bowl until stiff but not turned.
Heat the last 3 ingredients in a small pot and boil for a couple of minutes.
Process half of the raspberries to a puree.
Fold the cream into the egg whites very gently so as not to lose any of the volume.
Fold in the 2 raspberry mixtures. The raspberries don't have to be completely blended. You could leave streaks through the ice cream.
Pour into a shallow wide baking pan so the mixture is about 1"/2.5cm deep.
Cover with glad wrap and place in the freezer.
Once frozen, scoop into bowls or onto ice cream cones to serve.
Related posts: