It's morning tea baking day and I decided to make these little gluten-free granola balls using some of my favourite ingredients but I hadn't counted on the fact that Adriano had tried to fix the door on our stupid oven that cooks so unevenly. Even though it is completely whacky as an oven, I had kind of sorted how to deal with it. But I didn't know my husband had tampered with it.  Here is the result of of the first batch.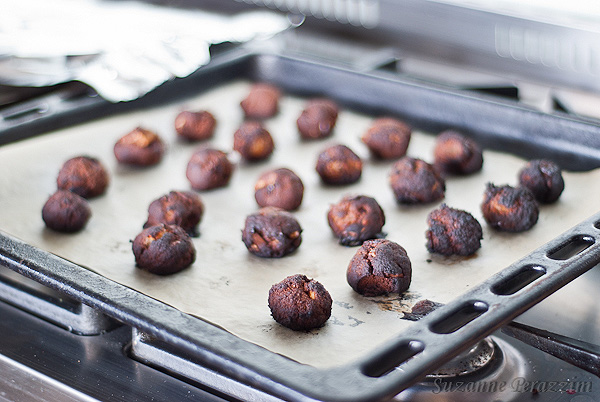 And that was after five minutes because the door wasn't properly shut and the top and bottom elements stayed on all the time. So I started again. Fortunately I had more of everything and they only take a few minutes to put together. I turned down the oven and watched them obsessively. When they looked all toasty on top, I took them out but they were charcoal on the bottom.
This week we will be eating our morning teas from the top down and have to discard the bottom bit. The top is pretty darned tasty with all the great flavours but I am so over this oven that I want to throw it in the ocean. Speaking of the ocean, this was the view from our house today. It was wild and windy hence all the white caps.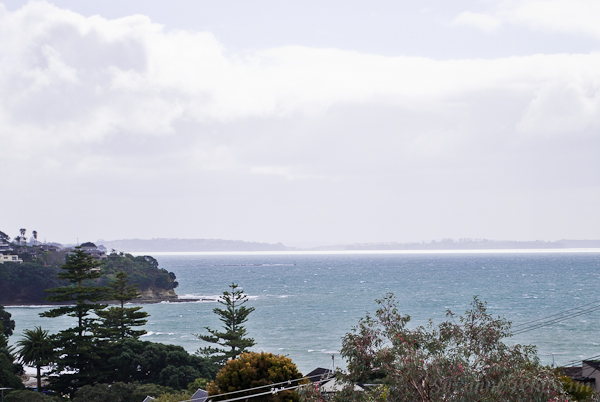 This is not a low Fodmap recipe.
Chocolate, Cranberry, Pineapple Balls - Gluten Free
Author:
Suzanne Perazzini
Ingredients
1.25 cups almond meal
½ tsp baking soda
2 tbsp cocoa
2 tbsp applesauce
4 tbsp honey
¼ cup cranberries
¼ cup walnuts
¼ cup chopped dried pineapple
¼ cup chocolate chips
Method
Preheat oven to 160°C/350°F.
Line a baking tray with baking paper.
Combine almond meal, baking soda and cocoa in one bowl with the dried fruit and choc chips.
Combine the honey and applesauce in another bowl.
Mix them both together.
Rolls a heaped teaspoon of batter between oiled hands and place on the tray 2 inches apart.
Repeat using all the batter.
Bake 10-15 minutes.