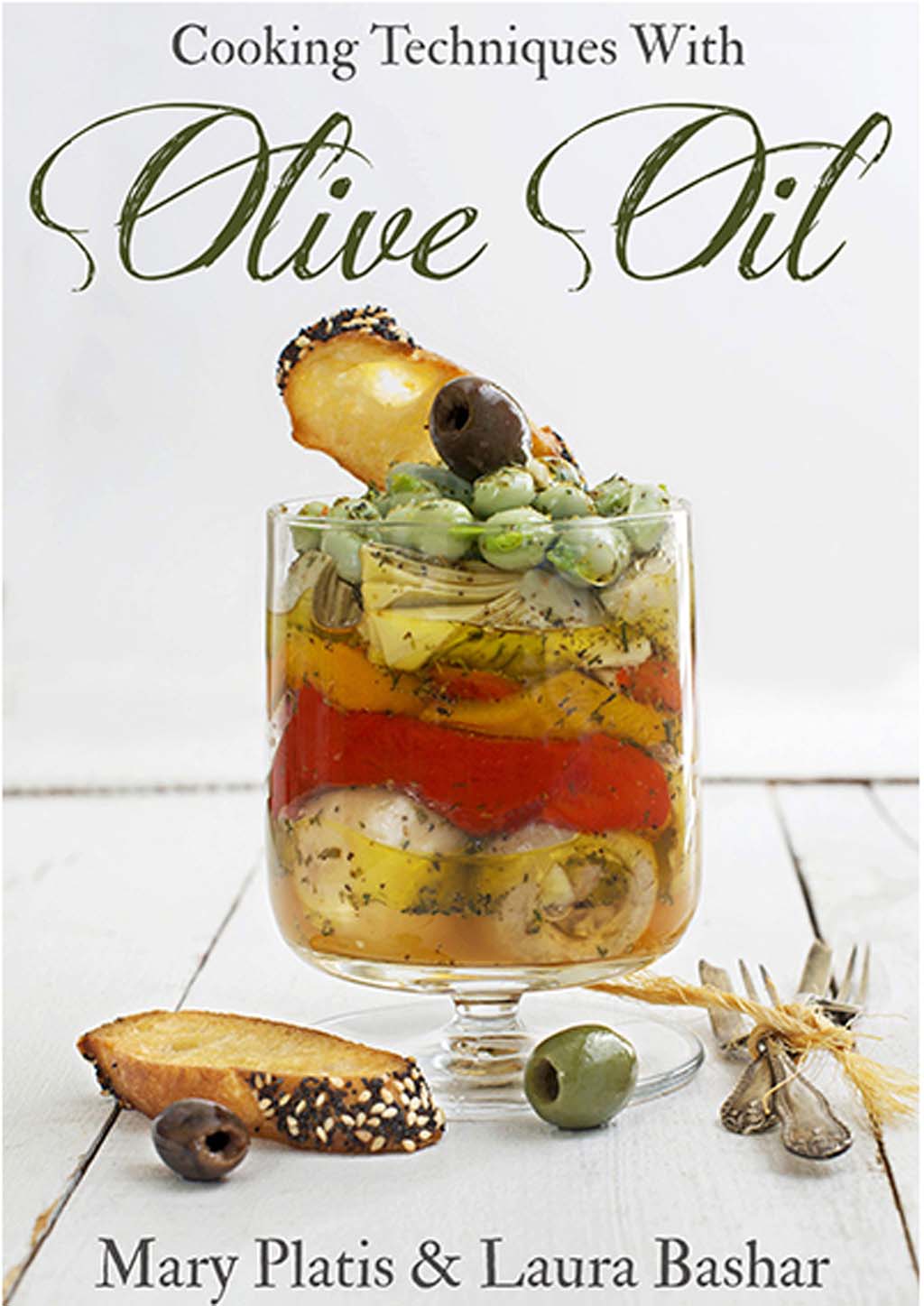 I purchased this lovely cookbook, Cooking Techniques with Olive Oil, a few weeks ago and was blown away by the beauty of it. I have no option but to do a review on it because I think you all could be interested in it. This is not an ordinary cookbook. It is focused on olive oil, and you will come away from it with so much more knowledge about this universally loved oil. There are chapters on the history, varieties, how to store it and much more. Then the book moves onto recipes and they are broken into sections according to the cooking method: poaching, braising, marinating, steaming, baking etc.


Nominated for a Global Ebook Award, this e-cookbook is a fantastic resource for anyone who enjoys olive oil. You will find detailed descriptions, as well as recipes for vegans and meat eaters alike, including plenty of beautiful and vivid photographs. Cooking Techniques with Olive Oil is fabulous resource for cooks of all experience, from the novice to the professional.
Written by Mary Platis, chef, food blogger (California Greek Girl), Greek olive oil representative for a major olive oil brand, and owns and operates The Greek Gourmet catering company. Also written and photographed by Laura Bashar, former graphic designer and advertising account executive and food blogger (Family Spice).
I can highly recommend this book for the recipes, information and for the beautiful photos. If any of you have ever visited Family Spice, you will already know Laura's fabulous photography talents. This cookbook is value personified – only $9.99.
You can buy the Kindle version here and the PDF here.