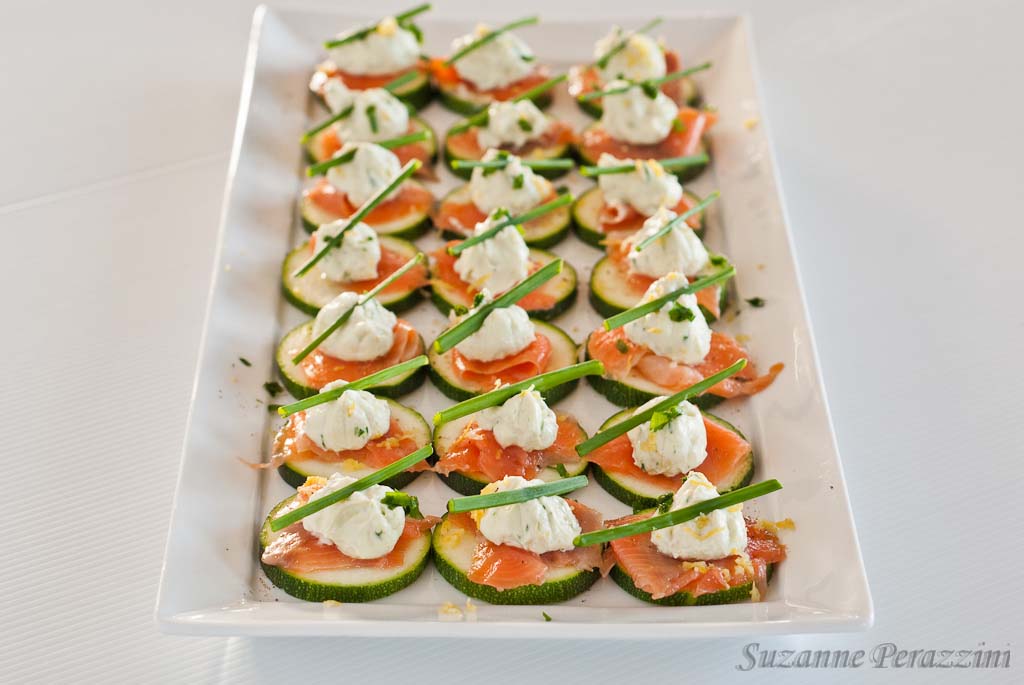 It's New Year's Eve and the young ones are off out doing what all young people should do and that is celebrate the coming in of the New Year. I guess Adriano and I have seen too many of them because this year for the first time we are staying at home. But we did pop a bottle of expensive French champagne and I made nibbles to go with it. I am getting used to cooking for Adriano and Dario and then separating out the grain for me but these I made grain-free so I didn't have to worry.
When I was slurring my words ever so slightly, I cooked dinner with every intention of photographing it, but then I couldn't be bothered and we ate it and now it's too late so all you get tonight are the appetizers.
If you malabsorb lactose, make sure you use lactose-free milk and cream cheese.
But first a photo of the young ones in our garden before they departed this evening, then the recipe.
Dario and Alex (on the left) and their friends
Salmon Cream Cheese Bites
Ingredients
Two fat courgettes
150g cream cheese
100g smoked salmon
Zest of 1 lemon
½ tsp wasabi
2 tbsp milk or coconut milk
Chives
Salt & pepper
Method
Slice the courgettes into thin rounds and lay out on a large plate
Place a small slice of salmon on each one.
Sprinkle with some chopped chives
Place the cream cheese, most of the lemon zest, the wasabi, milk, a pinch of salt and a grinding of pepper in a small food processor and process until smooth.
Pipe onto the salmon.
Sprinkle with more chives and the rest of the lemon zest.