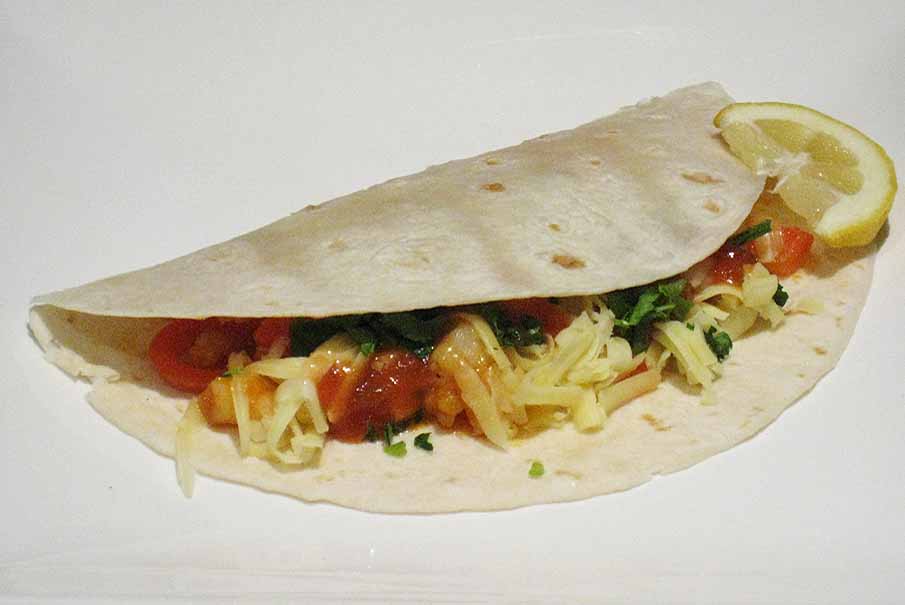 A smoothie and lemon slice with a friend on Saturday, a memphis meltdown icecream at the movies yesterday so tonight I had to eat light to balance the overindulgence. Just looking at cakes adds the kilos so actually eating them does some serious damage. I had one of these fajitas, Dario two and Adriano had the other seven. He always stays at the table long after we have left.

Shrimp Fajitas
Author:
Suzanne Perazzini
Ingredients
2 tsp oil
1 tsp garlic-infused oil
2 spring onions, chopped finely - green part only
1 small red pepper, sliced
500g shrimps
½ cup homemade salsa (no onion)
Salt & pepper
8 small gluten-free tortillas
1 cup shredded Edam cheese
Small handful coriander, chopped
Method
Heat oils in a large nonstick skillet over medium-high heat.
Add spring onion and bell pepper and cook for 2-3 minutes, flipping just as the vegetables begin to brown.
Add shrimp and stir-fry 4-5 minutes or until shrimp are opaque.
Add salsa and cook for 1 minute.
Fill tortillas with shrimp mixture. Top with hard cheese and coriander.