I have been presented with another award by the Chef in Disguise blog. She has the most amazing blog with fabulous photos and recipes which are such a great reflection of who she is and her Jordanian culture. Have a look at her blog. You won't regret it.
To honour her, I have made one of her recipes – Spice tea "Chai" concentrate. You can find the recipe here on her blog. It really is one of the nicest teas I have tried in a long time.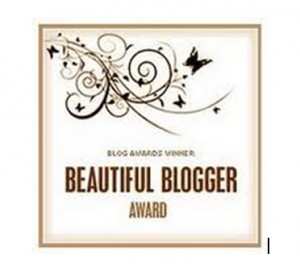 The rule for accepting the award is to share something about yourself.
What is a real fear you have? Losing my health or my mind.
As a kid, what did you want to be when you grew up? A nun after watching The Sound of Music. That or a helicopter pilot.
What are some of your hobbies? Cooking, blogging, reading but above all else travelling.
What hobby would you like to start?  I would love to learn how to sing in a way that stops people running screaming from the room.
If you could tell people anything, what would be the most important thing to say? Don't look back and second guess your choices. The choice you made at that time in your life was the right one considering the life experience you had at that moment. Looking back with the knowledge you have now and wishing you had done something different is not valid.
Name one item from your "bucket list"? Parachute jump – in tandem, of course. I'm not crazy.
What's the best prank you've pulled off? Boring, I know, but I don't pull pranks on people. A prank inevitably embarrasses someone and that's not my style.
What book are you planning on reading next? Julia Child's My Life in France.
Coffee or Tea? Tea, can't stand coffee – unless it's in a cake.
Lemon Torte or Chocolate Cheesecake? Lemon torte. I love chocolate but usually choose a non-chocolate item for dessert – go figure.