Last week, we went to my sister's annual cocktail party for her family, friends and clients. She always holds a stellar event with sparkling guests, gorgeous food and a great environment. After living in houses with a large garden, she now lives in a fabulous penthouse apartment with a small garden. It looks out over greenery and the sea. Unfortunately, in the photos there are too many people to see the apartment itself but I can assure you it is spectacular.
Anyway my focus, of course, was on the food. Lots of yummy finger foods was carried through the crowd by young helpers to the delight of the guests. I hope the photos give you a small sense of how delicious it all was.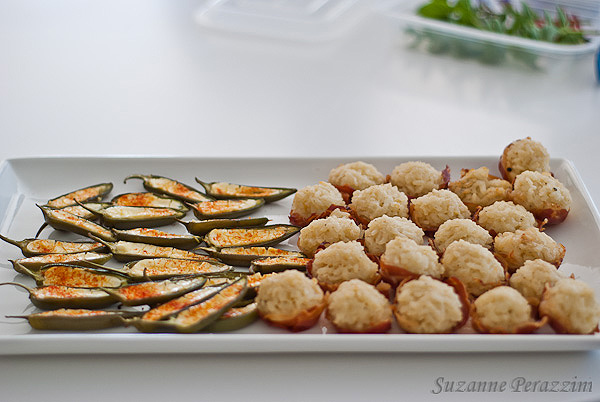 At a certain point in the evening, out came the sweet treats and they were worth waiting for. Mini this and mini that – just the way I like them. The light was gone by this point so the photos are not so great but I'm sure they give you an idea.
Those that stayed long enough, got to feast on a Christmas ham sliced and placed in bread rolls to satisfy the late night munchies.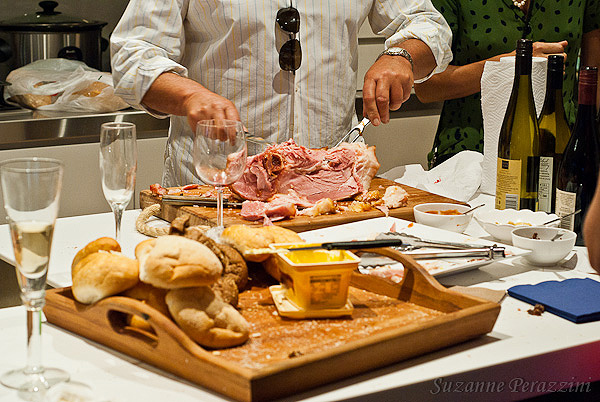 And here are the hard workers who made sure it all went smoothly. The one carrying the tray is my beautiful niece, Dana.
And here are a few shots of the guests, including Alex and Dario, who is looking rather bemused at his mother cavorting about with the camera.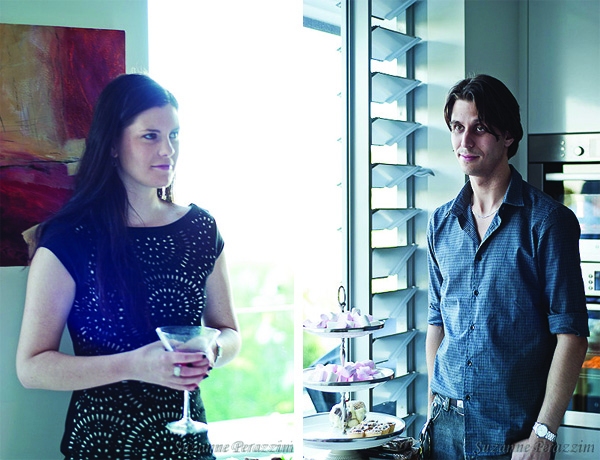 For anyone who might be needing a superb caterer in the Auckland area, contact Let's Eat Catering on 09 634 9240 or odette@letseat.co.nz or check out their website www.letseat.co.nz
Disclaimer: This recommendation is given freely and I have received no compensation from Let's Eat. I truly believe you would be happy to have them cater your party.