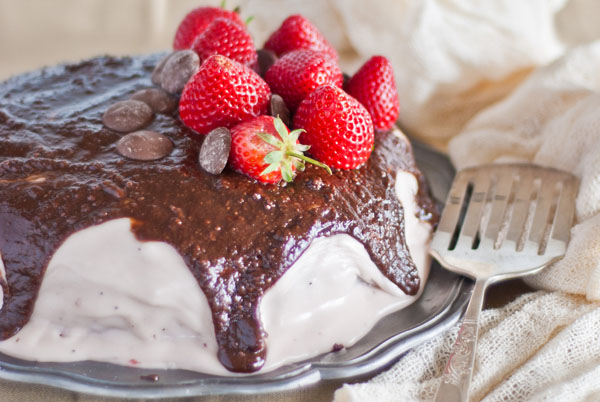 I saw this chocolate beetroot cake on a favourite blog I follow and decided to make it. For the recipe, zip along to Sarah's blog called Thyme. If you have never visited her blog, you are in a for a delightful experience. She is a dedicated home-schooling Mum of two very lucky teenagers. Some of you might know that I home-schooled Dario for nearly all but the last two years of his schooling and so I know all about the choice she has made. Sarah writes about the ups and downs of such an endeavour and the challenges faced when confronted by naysayers. I have been there and done that so feel for her every step of the way. There are some incredibly inflexible, rude people out there who think the choices they made are the only choices worth making. But Sarah's blog is not just about homeschooling, it is predominantly a place for her to share a great collection of recipes. She writes beautifully and takes the most amazing photos and check out her videos as well. They have inspired me to try one in the near future. Since Dario has just had to make a video for an assignment at Uni, I will be drawing on his knowledge when he gets a little down time. Not that making a video for his Mum's blog is high on his list of must-dos.
Anyway, I was invited to my niece's little girl's 5th birthday party and was asked to bring a plate along. I made this cake and it turned out that there was no other birthday cake because this was only the family party and the kiddie's one had already happened with an appropriate cake. So my one was leaped upon as a brilliant solution and a big 5 candle was stuck in the middle.
I was very nervous about this cake with all it's boiled and grated beetroot because I was sure the flavour would be evident. I dislike beetroot but Sarah assured me it would be hidden by the chocolate. I have never cooked beetroot and did the obvious thing and topped and tailed and peeled it, then boiled it. Once it was bubbling away, I decided I needed to know how long to boil it for and Googled it. Oops, it said to never top and tail and peel beetroot before boiling it or it would bleed all over the place. And it did. I put on surgeon's gloves to deal with the mess but still ended up with it everywhere.
Verdict about the taste: the cake was very moist but I could taste the beetroot but no one else in the room could so maybe it was my imagination. Even though I don't like beetroot, I decided I liked this cake. It was chocolatey and delicious.
I didn't make Sarah's topping of whipped cream because I was making it the day before and so chose one from a reputable bog based on cream cheese with white chocolate and with a dark chocolate layer on top. This is the second time I have followed a recipe against my better instincts and have had it turn out a mess. The cream cheese part was runny and even with heaps of extra icing sugar and freezing it for a while, it still flowed like the Ganges. And there is so much of it, I have a full basin in the fridge. If anyone knows what to do with runny cream cheese frosting, please do tell me.
Not only that but the chocolate topping was equally ridiculous with far too much butter and it became grainy. I threw it all on top as you can see in the photos and put it in the fridge so it wouldn't run away on me. Somehow it stayed together during the car trip the next day and it seemed to be appreciated by all who tried it.