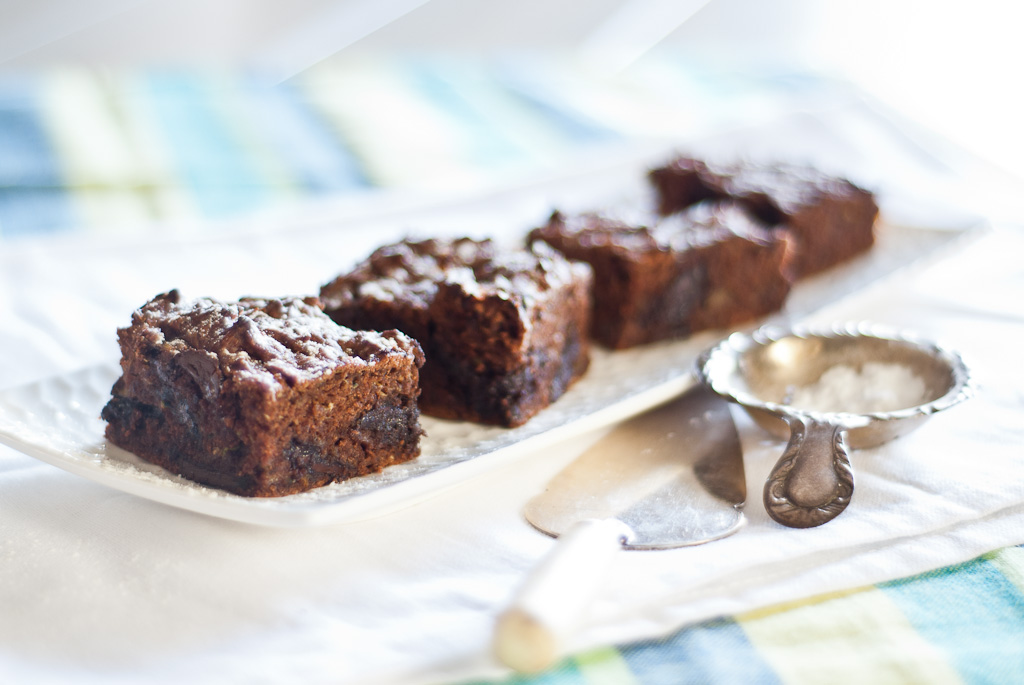 Here are the brownies I promised you if they worked out. And they worked out with bells on. They were rich, moist and had these enormous lumps of chocolate in them. That was because I didn't cut up the chocolate very small. My friend's teenage son said they were the best brownies he had ever eaten but wanted to know what the green bits were in them. I guess I could have peeled the zucchini so no trace of them remained. He appeared to accept the vegetable content of the brownies with nonchalance.
I have created my own gluten-free flour mixture to make my life easier. I make it up and keep it in a large Tupperware container so it is ready when the baking bug bites me. If you wish to make any of these or my future baking recipes, it would pay to make up this mix as well.
This is the mix:
2 cups brown rice – Purchase here
3 cups white rice – Purchase here
1 cup sorghum flour – Purchase here
2 cups potato starch – Purchase here
1 cup tapioca flour – Purchase here
5 tsp xanthan gum – Purchase here
And now the recipe.