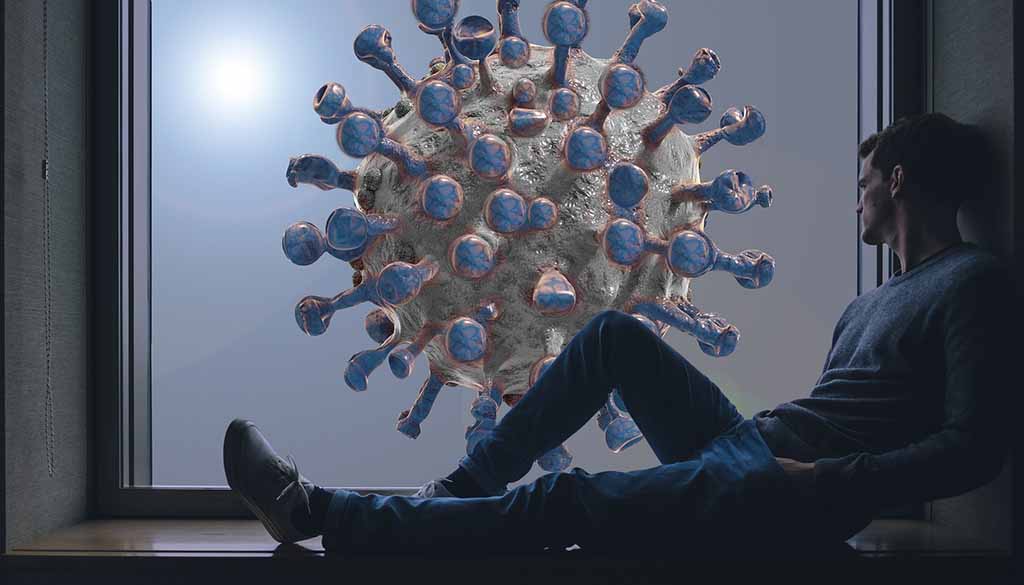 The silent, invisible threat of a virus is like no other. Or perhaps it's actually a little like IBS – no visible signs to anyone else, and silent because this is a secretive affliction. So, maybe we should understand it better than others – that a threat can be silent and invisible and still be devastating.
Total lockdown at level 4 (the highest of four levels) happened in New Zealand at midnight on Wednesday 25th March. We could leave our homes only to go to the supermarket, for medical help or for exercise in the immediate vicinity of our properties.
A day later, as the enormity of what was happening in the world finally dawned on a confused psyche, I started to bleed. This has always been my reaction to extreme stress. At each tragic milestone in my life, this has happened. I have IBS-C and so my constipation worsens, haemorrhoids appear and I bleed every painful time I go to the toilet. I adjust my fibre intake, I pop pills for the throbbing, raw pain and I wait.
This is the unkindest thing of all about IBS. That when life goes dark, IBS symptoms ramp up and now, coping with whatever the Universe has thrown at us becomes even more unbearable. A double whammy of pain, both physical and emotional.
I am an empath. I take on the suffering of others and have never learned to shield myself from this. If I see a person crying on TV, even if I have just turned it on, tears will spill down my face unbidden. I have not actively watched or read the news in decades in an effort to spare myself pain, but right now I have been following what is happening with Covid-19 and it overwhelms me. Hence the bleeding.
Everyone is affected by this pandemic in different ways – for some, life will never be the same, while for others, especially for those who have always worked from home and can continue to do so, little has changed in real terms except a reduced social life. But for almost everyone, the reality of a world that has changed radically in a matter of days is traumatic. And those with IBS don't deal well with trauma.
Now, our daily cases of the virus in New Zealand are down to single digits with every case being traced to its origin, so last night at midnight, we lowered to level 3, which has created more freedom for businesses to open up. We are not out of the woods yet, but today my bleeding has stopped – like magic. I no longer read the international news but instead focus on how brilliantly the NZ government, under the strong leadership of Jacinda Ardern, is guiding us through this crisis with decisive action and a strong directive.
For all of you out there whose IBS has ramped up, my heart goes out to you – I understand. Let me know in the comments how you are coping.
To help you, here are a couple of links with information for controlling your symptoms: