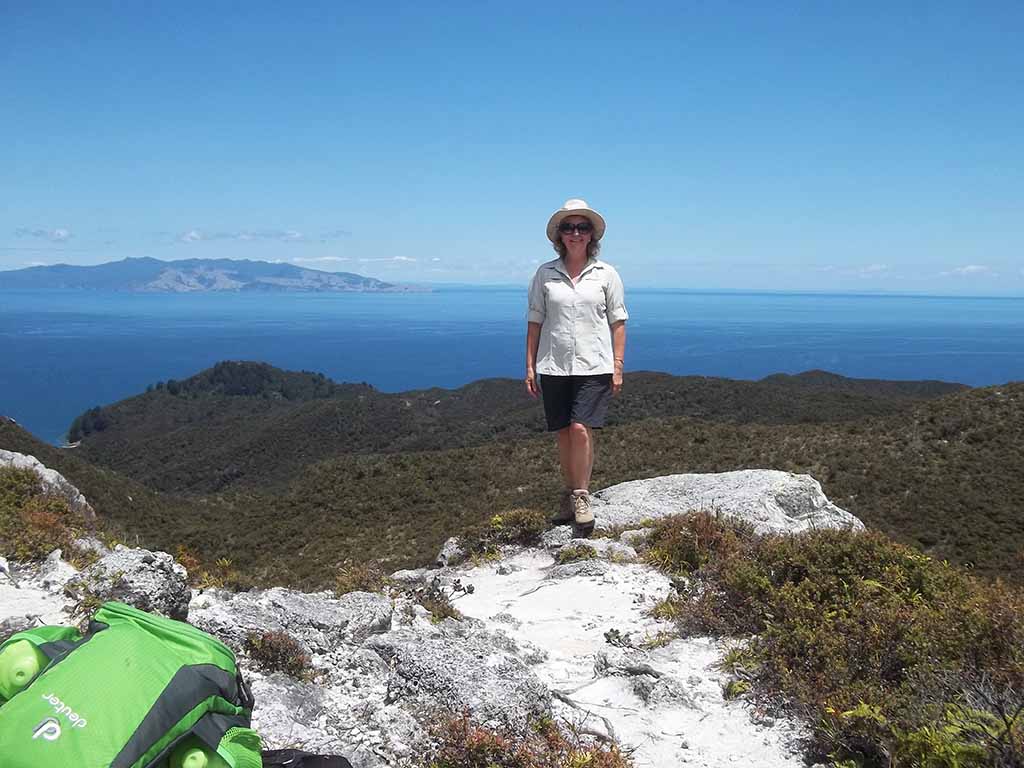 A couple of weeks ago, I went on a second 4-day walking trek. This time my friend and I joined three other ladies to hike on Great Barrier Island, which is a 30-minute flight from Auckland, New Zealand. In December, we did a similar trip around Lake Waikaremoana and everything went extremely smoothly for my diet. See HERE. This time was a little different.
The accommodation that the tour group usually used on Great Barrier Island was full and so they had to switch us to another lodge at the last minute. Its location was spectacular – right on the water – but their attention to my dietary needs was very poor. They had been briefed on my needs but seemed to be unaware who I was and that I couldn't eat any onion or garlic, despite being reminded several times.
On the first evening, for my meal, I ordered steak without any sauce and salad without any onion or dressing. The steak arrived sizzling on a heated stone slab looking delicious but covered in a garlic sauce. When I pointed it out, he snatched it away and stormed off. Then the salad arrived full of onion. That was also whipped away without an apology, and I was left waiting while everyone else ate. By the time my plain steak arrived, I was starving after having trekked all day and the salad that accompanied it tasted of onion (because they had simply removed the bits of onion) and so I couldn't eat it.
The lodge also prepared wraps for us for a packed lunch which we ate while we trekked. I had told them clearly the evening before that my wrap was to have no sauce in it, but when I took the first bite, sauce dripped everywhere. The apologetic guide drove us off-route to a hamburger truck set up on the wharf where I had to explain to the man serving about no garlic and onion. We settled on bacon and egg with lettuce and tomato but no sauce (I have no issue with wheat so could eat the plain white bun). He made me feel awkward about my choices and called it a McPicky burger. At that point, I informed him that I would be very sick if I ate garlic or onion and stared him down. The finished product was barely acceptable, and I ate half it to have at least something in my stomach for the next portion of the trek.
This was the theme of the full four days and needless to say, my stomach rebelled and was never calm, which coloured the whole trip. I was able to keep the contamination to a minimum but even small amounts of foods which are major triggers will cause symptoms.
What could I have done differently? Not sure. Because the first trip with this travel company had been so good, I trusted that this one would be too. But the change of venue threw a spanner in the works, I guess.
On the bright side, the trekking was great though arduous. On one day, we climbed to the top of Mt Hobson and down again – a 7.5 hour day. Other days were shorter but often the climbs were just as steep. The views were magnificent and there's nothing like tramping through forests and bush for days on end. You feel more alive and healthier than at any other time.