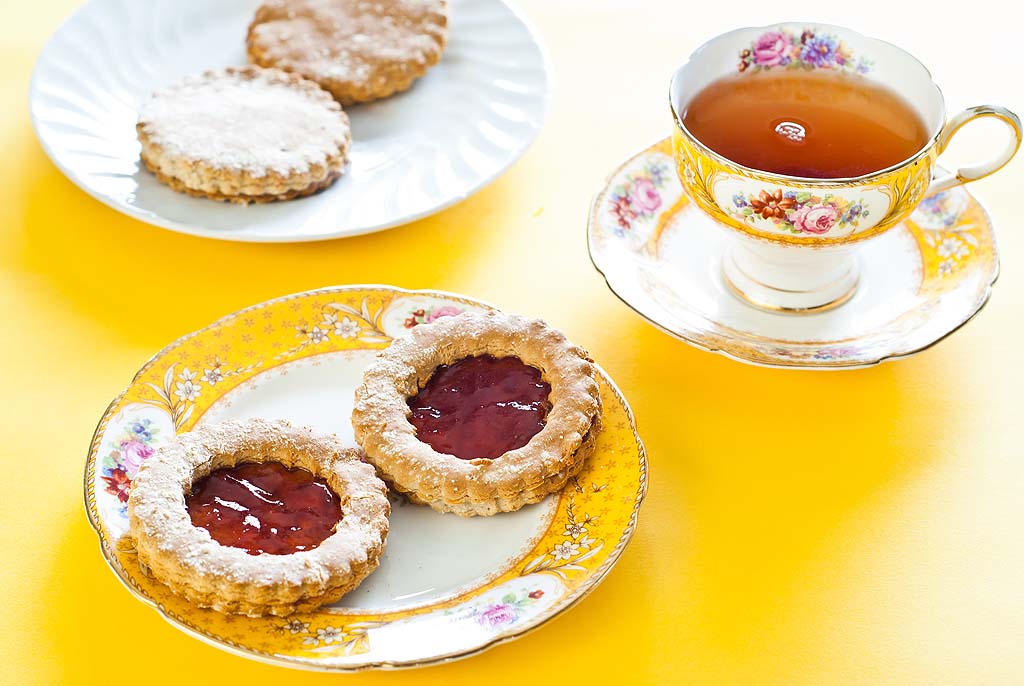 I have another simple cookie recipe for you, using a clever method of activating the properties of the tapioca flour before adding it to other ingredients. This is also a recipe best eaten fresh and not stored. Coconut flour is not great for storage because it continues to absorb moisture from the room and the cookies become too soft.
As always, I am full of plans followed by action and I have another one afoot but I can't tell you about it for a few weeks. I hope it comes off because I am investing a lot of myself into it. Meanwhile I have 3 active blogs I keep going, which is a bit of a handful. In fact, I must write a post for my blogging blog, Bloglosophy, before I go to bed. I want to write about how to take beautiful photos of ugly food. An art I think I have conquered. At least, my clients think so. I have just been given another big bunch of recipes to photograph for other bloggers. I love it!

Jam Cookies - Gluten-ree recipe and low FODMAP
Author:
Suzanne Perazzini
Ingredients
2 tbsp olive oil
⅓ cup water
1 egg
1 tbsp maple syrup
1 tsp vanilla
1 cup tapioca flour
2 tbsp coconut flour
½ tsp baking soda
Pinch of salt
4 tbsp sugarless strawberry or raspberry jam
Method
Preheat oven to 180°C/350°F.
In a saucepan, mix ⅓ cup tapioca flour, the water and 1 tbsp olive oil. Mix well.
Heat on low, stirring until the mixture comes together as a gel.
Let it cool.
In a bowl, mix the rest of the tapioca flour, the coconut flour, baking soda and salt.
Add the slightly beaten egg, 1 tbsp olive oil, maple syrup and vanilla essence. Mix well. It will be quite dry at this point.
Add the tapioca gel and knead well together. Add a little more coconut flour if it's too wet or a little water if it's too dry.
Roll out between two layers of baking paper.
Use a cookie cutter to shape the cookies the way you want them.
Gently place on a sheet of baking paper on an oven tray.
Bake 5 minutes, turn over and bake 2 minutes.
Remove and cool completely.
Spread the jam on half the cookies and cover with the rest.
Eat while fresh as they will absorb moisture from the air and soften.