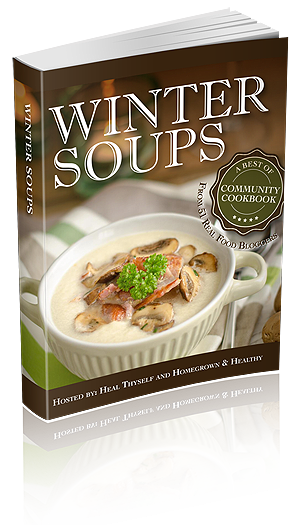 I have been keeping this under wraps. 52 real food bloggers, including myself, have collaborated to create a community e-cookbook of winter soups. These 52 soup recipes are varied and full of real wholesome foods to warm the cockles of your heart. These recipes are not diet specific but the majority are gluten-free, with many dairy-free, GAPS compliant and Paleo friendly. If you are on a low FODMAP diet, make the substitutions that I listed in my last post.  The full price of the cookbook will be $9.97 but for 2 weeks only, the price is $3.97, which I think is a crazy small price for an e-cookbook of 52 recipes but that was the agreement made among us all.
Have a look at a couple of the soup recipes.
If you want to read more about the soups and see more photos, have a look at my Winter Soups book page. Or, if you are already convinced it's a fabulous buy, then click on the button below.