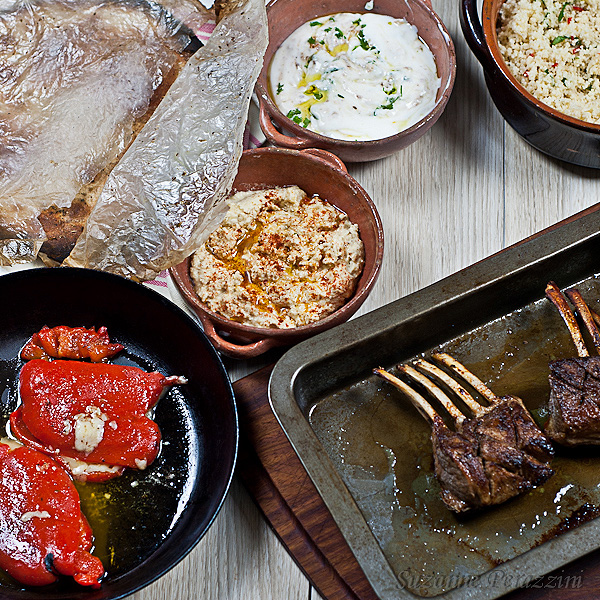 I did it! I made this one of Jamie's 30-Minute Meals
in 30 minutes. I cut out the drink but that should have taken all of 5 minutes so I believe I can pat myself on my back. Or Jamie can for having created at least one 30-minute meal. I do suspect that the wine I had at work might have loosened up my cooking muscles and made me relax because there were a lot of elements to this meal but none of them were complex. And once again it was delicious. The two sauces were a perfect accompaniment to the couscous and lamb. Jamie Oliver is a genius at flavours and I can recommend this as a meal which will be well received by all the family.


style="display:inline-block;width:728px;height:90px"
data-ad-client="ca-pub-2278960938953453"
data-ad-slot="3355163693">


[print_this]
Moroccan Lamb Chops, Herby Couscous & Stuffed Peppers
Serves 4
 Ingredients:
 Lamb
2 racks of lamb (8 chops per rack)
Nutmeg
1 tsp cumin
1 tsp sweet paprika
1 tsp dried thyme
1 lemon
 Couscous
200g couscous BUY HERE
1 fresh red chilli
Parsley or mint
1 lemon
Garnishes
1 pack flatbreads (whichever you like)
250g plain yoghurt
1 heaped tsp harissa paste BUY HERE
200g humus
½ a lemon
Stuffed Peppers
8 small whole jarred red peppers BUY HERE
60g melting cheese (of your choice)
Method:
 Lamb
Put lamb on greaseproof paper over a board and cut each rack in half. Score the surface area in a crisscross fashion. Dust or grate over a little nutmeg, the cumin, paprika and thyme. Massage flavours into the meat.
Place in a hot pan with olive oil. Turn and colour the meat for about 5 minutes.
Transfer to a hot roasting tray, bones facing up and put on top shelf of the oven at 220°C/425°F.
Cook 14 minutes for medium meat. Halfway through, turn the racks.
Couscous
Tip couscous into a large bowl with a drizzle of olive oil and add enough boiling water from the kettle to cover by 1cm. Season with a pinch of salt. Cover with a plate.
De-seed and chop the red chilli. Finely chop most of the mint and parsley (reserving some for garnishing).
After a few minutes, take the plate off and add chopped parsley, chilli, a few lugs of olive oil, salt and pepper. Squeeze in the juice of 1 lemon. Fluff with a fork.
Stuffed Peppers
Place a little piece of cheese in each pepper.
Drizzle olive oil into a pan and add peppers. Cook 1-2 minutes only.
 Garnishes
Put yoghurt into a bowl and swirl in the harissa. Drizzle over some olive oil and a few reserved parsley leaves.
Spoon the humus into another bowl. Make a well in the middle and add extra olive oil, salt, pepper, a pinch of paprika and the juice from ½ a lemon.
Flatbreads
Lay on a board, drizzle with olive oil, sprinkle with salt, dried thyme or oregano. Scrunch up and wet a piece of greaseproof paper under the tap and flatten out. Stack up the breads and wrap in the paper.
Put onto the lowest shelf of the oven below the lamb.
[/print_this]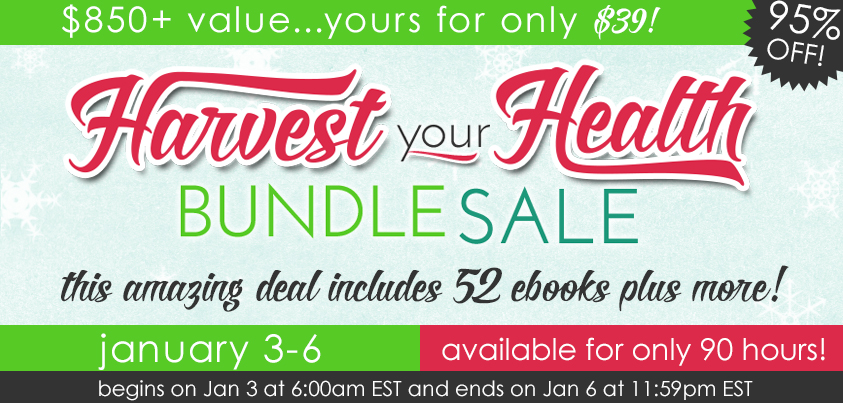 Related posts: