I have been seeing these thumbprint cookies all over the web but no gluten-free ones so here is my gluten-free, low FODMAP version. I took inspiration from those I found on Julia's Album so if you want a mainstream recipe for them, go take a look here. If you are on a low FODMAP diet, be careful about what jam you use. Make sure it is sugar-free and has no apple in it. Many commercial jams have a base of apple so, as always, make sure you check that dastardly ingredient list.
I am about to start my second week of freedom from work and I am in heaven. I am still spending too much time at a computer but my headaches have reduced though not disappeared. I guess it takes a bit to retrain the body. I am walking down to the beach each day to watch the frolicking in the water and am getting my courage up to join them one of these days. But, even though the sun is shining, that water is so cold!
Thumbprint Cookies
Ingredients
2 cups white rice flour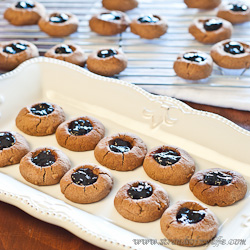 1/2 cup potato starch
1/4 cup tapioca flour
1/4 tsp xantham gum
1/3 cup cocoa powder
pinch of salt
226gms/2 sticks butter
1 cup brown sugar
2 small eggs
2 tsps pure vanilla extract
sugarless blueberry jam
Method
1) Sift all the dry ingredients except the sugar into a bowl.
2) In a separate bowl, using egg beaters, beat softened butter and sugar until light in color and fluffy.
3) Add in egg and vanilla – continue beating until amalgamated well.
4) Add dry ingredients to the wet and mix well.
5) Roll dough into 1″/2.5cm balls and arrange on two oven trays lined with baking paper.
6) Press a hollow into a centre of each cookie using the end of a wooden spoon.
7) Place in the freezer for about 30 minutes.
8) Heat oven to 180°C/350°F.
9) Bake for 7 minutes then take the cookies out and press the hollow into the centre of each cookie again with the end of a wooden spoon.
10)Then bake for 5-7 more minutes.
11)Let cookies cool completely.
12)Place a small amount of jam into the hollow of each cookie.

I have created a chart of low FODMAP foods that are permissible on the low FODMAP diet. You can click on it below to download it. I also have it on the sidebar.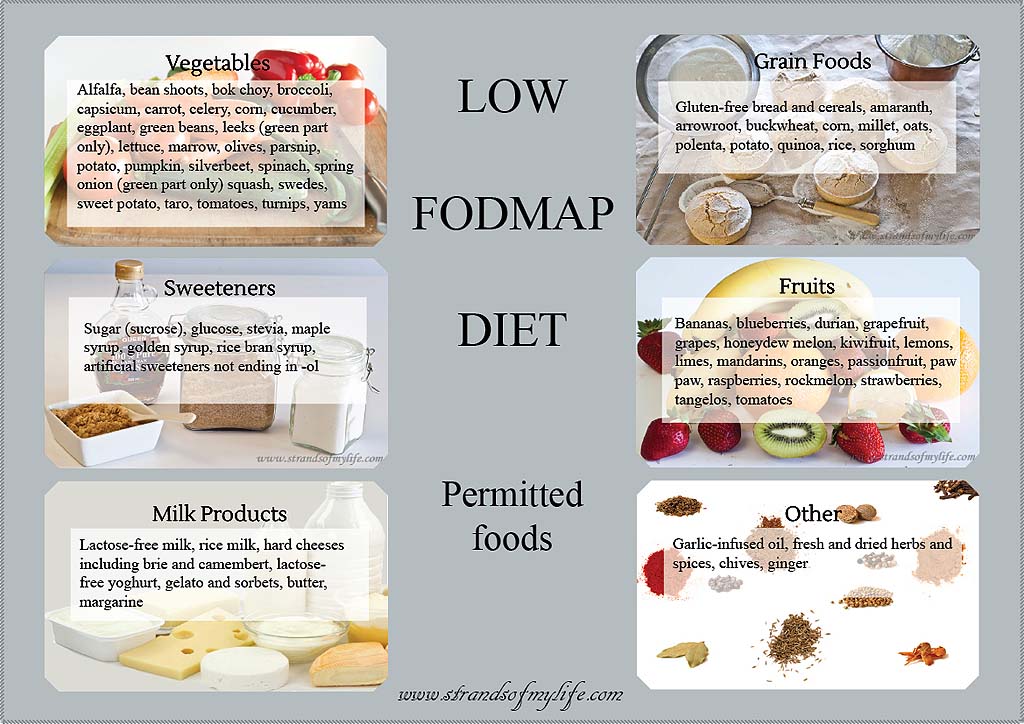 Related posts: