The Video
I am often asked how long you should stay on the elimination stage of the Low Fodmap diet for irritable bowel syndrome. Many sites say 6-8 weeks but in most cases that is too long. It depends on how soon your symptoms disappear. Watch my video for more information.

---
The Recipe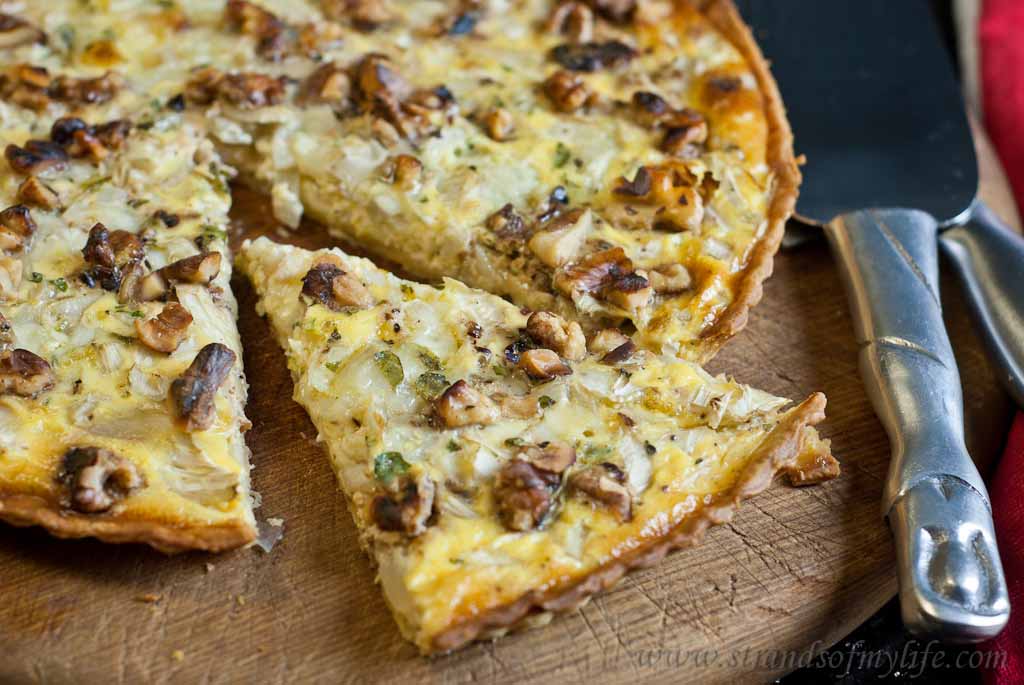 I got creative tonight, and this tart is the result. I was pretty hot by the time it was cooked with a couple of new burns but the result was worth the effort. I used to eat a lot of fennel in Italy, both cooked and raw, and decided to use that as the vegetable for the tart. Then I added the brie because every tart needs cheese and walnuts for the crunch and the toasty flavour. I had fresh oregano growing by the window so threw in a small quantity of that - don't use too much or it will overpower the fennel flavour. I also had some coconut milk left over and used some in the custard mixture, but I could have added more and less of the lactose-free milk because the flavour wasn't that strong.
I have never seen a tart disappear so quickly. I just had the time to grab a slice for my lunch tomorrow. Now to keep it safe.

Fennel, Walnut & Brie Tart - low Fodmap
Author:
Suzanne Perazzini
Ingredients
Gluten-free pastry HERE but leave out the sugar
1 fennel bulb, chopped
1 Brie, sliced
1 cup toasted walnuts
150mls/5oz lactose-free milk
20mls/0.7oz coconut milk
2 eggs
1 heaped tbsp cottage cheese
1 tbsp fresh oregano, chopped finely
Salt & pepper
Method
Heat oven to 180°C/350°F.
Oil or butter a flan tin.
Press out the pastry into the tin.
Place baking paper on the base and fill with baking beans.
Cook for 10 minutes.
Remove from the oven and take out the paper and baking beans.
Place the slices of cheese into the base of the tart.
Cover with the fennel and nuts.
Beat the eggs into the two milks.
Add the cottage cheese and mix.
Add the oregano and mix through.
Pour into the tart (depending on the depth of your tart, there may be a little left over - don't overfill.)
Place in the oven for 20 minutes until the tart is set.
Remove and eat piping hot.