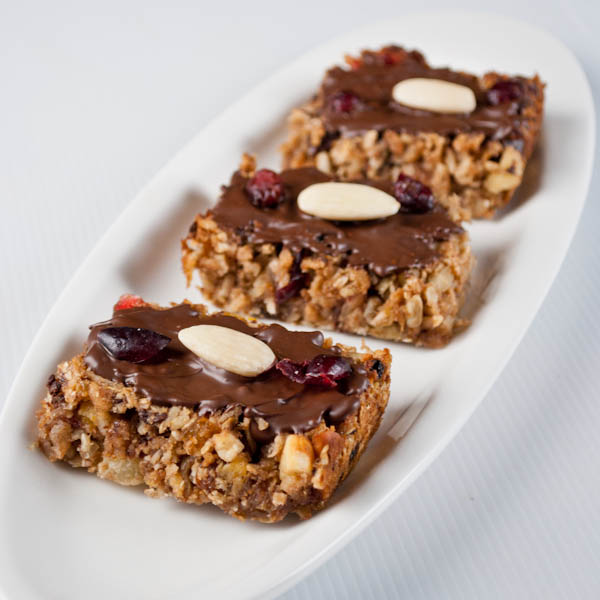 Today is the day I make the granola Bars for our morning tea snacks during the week. Over the last few weeks, I have made various different ones and had several leftover ingredients so I decided to create my own mixture. Therefore there really is no exact recipe for these but I can tell you the combination of ingredients and I can also tell you that these are the best yet. I hope I can reproduce them in the future.
[print_this]
Cashew & Apricot Granola Bars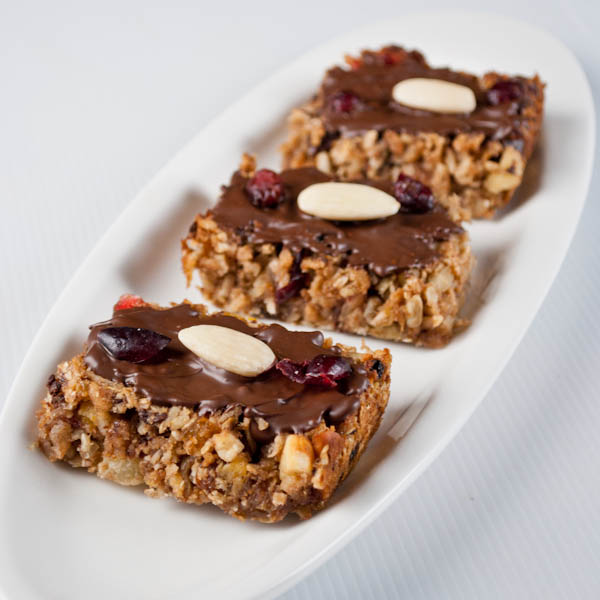 Ingredients:
Almonds – chopped
Dried apricots – chopped
Raisins
Dried cranberries
Glace cherries
Sunflower seeds
Ground almonds
Dates – chopped
Rolled oats
Rice bubbles
1 tbsp cocoa
Milk chocolate – chopped
1 tsp vanilla
2 tbsp apple sauce
Crushed pineapple – not too much juice
1 mashed banana
A few tbsp caramel sauce
Method:
Mix all the dried ingredients.
Mix the wet ingredients.
Blend together.
Line a baking tin with tinfoil.
Bake 20 minutes at 190 degrees C.
Let cool completely and remove from the tin with the foil and peel the foil off. Cut and keep in the fridge.
[/print_this]