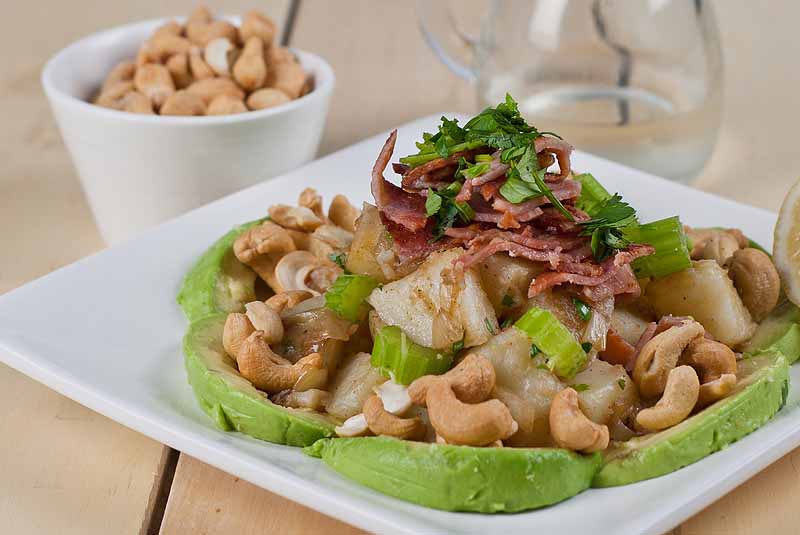 Potato salad is a classic but the dish has grown since we first met it. Making a great one is all about mixing the textures – the smooth with the crunch. The smooth comes in the form of avocados, the crunch is the celery. Toss in some cashews and bacon and you have a great flavour combination.
This is not a low Fodmap recipe.

Bacon, Avocado & Potato Salad
Author:
Suzanne Perazzini
Ingredients
Potatoes
Avocados
Bacon
Onions - chopped
Lemon juice
½ cup white wine
¼ cup of cider vinegar
Salt & pepper
Paprika
¼ tsp Mustard Powder
Parsley
Coriander
celery - chopped
Cashew nuts - chopped
Method
Cut up the potatoes and boil them.
Fry the bacon until crisp and then drain on paper towels.
Cook the onions in the same pan until clear and add the wine, vinegar, salt, pepper, mustard and a little paprika to taste. Heat until warm.
Toss into the drained potatoes with the bacon and mix together.
Cut up the avocados and dress with the lemon juice.
Add the celery, nuts and herbs, then mix in with the potato mixture.