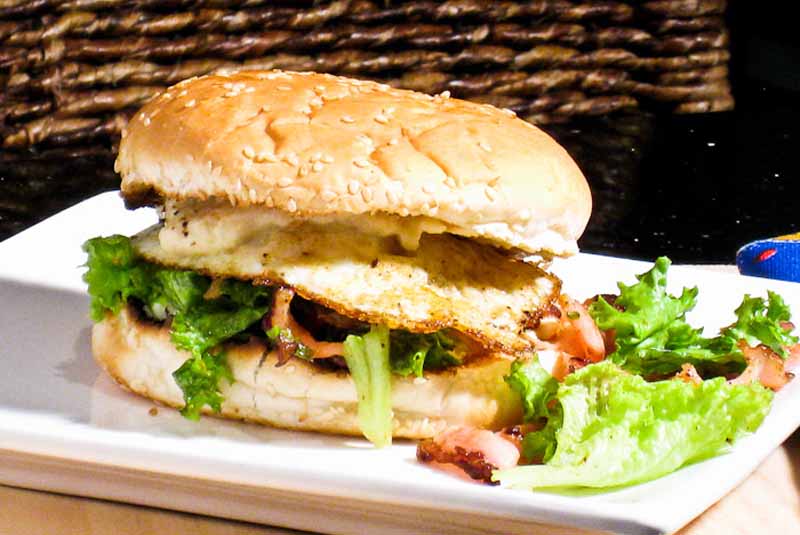 Adriano loves sandwiches as long as the bread is thick and the filling robust. Even though the filling can take time to make, psychologically this kind of meal feels simple. We had left over buns from hamburgers Adriano made last night and I still had some of a cheese blend of ricotta, mozzarella and parmesan that I used in a recipe a couple of nights ago. However, you could substitute feta or blue cheese if you are partial to those strong flavours, which I am not. You will never see me use blue cheese in any recipe. This could also be accompanied by some oven cooked chips if more bulk is needed for certain members of the family.
This is not a low Fodmap recipe.

Egg, Bacon and Feta Sandwich
Author:
Suzanne Perazzini
Ingredients
Curly endive
Bacon
Feta - diced
Onions - diced
Red vinegar
Mustard
Buns
salt
Pepper
Eggs - one per bun
Method
Fry the bacon and slice it up.
Cook the onion in the bacon fat and add a few teaspoons of red wine vinegar and one of mustard. Let it bubble a little.
Break up the salad into small pieces and add the onion mixture and bacon. Season it to taste.
Slice the buns in half and toast the buns and pile up with the salad mixture and feta cheese.
Meanwhile fry the eggs in the same pan.
Place an egg on the feta and top with the other half of the bun.
Eat carefully as the egg will ooze in a delicious way.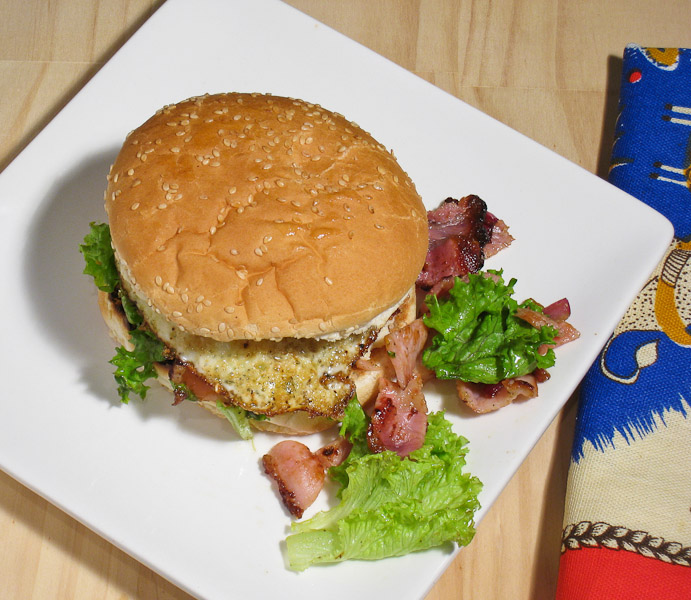 I found the basis of this recipe on another food blog but unfortunately I can't remember which one but if someone recognises it, please let me know and I will give credit where it is due.