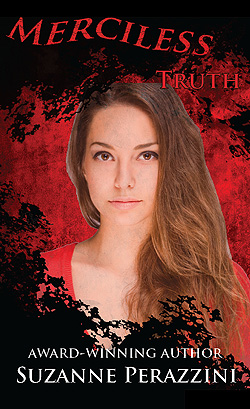 I have been very busy self-publishing one of my novels. For those who don't know, I have three novels published by two publishing houses but the income they bring in is pitiful, as it is for many authors. Only a tiny percentage of authors actually make money. The whole self publishing gig has exploded in the last year or two and another published friend has persuaded me to try this route. I have 18 unpublished manuscripts – yes 18. I think that at least 13 of them are worth being published and I am going to start with 8 of them. The first novel I have self-published on Amazon is the one I am most proud of and I would love you to check it out and, if you like the look of it, download it for only $2.99. Kindle books are ridiculously cheap these days. I will be publishing a new one every few days until the 8 are up there on Amazon. If it goes well, I will explore the arena of print on demand as well. You can find the book here. It's called Merciless Truth. Did I say I am very proud of this novel? Well, I am. I think you won't regret reading it. On the Amazon website, there is a summary of what it is about and you can read several chapters free to see if it is your kind of story before you purchase.
While I write, I need sustenance and these ginger crunch bars are a great treat to keep the energy levels up. These are a classic bar here in New Zealand but I am not sure about the rest of the world. The hit of ginger is what makes these perfect. Ginger is one of those spices which has lots of healthy benefits.
Ginger Crunch
Ingredients
For the base
190g/6.7oz butter, softened
½ cup white sugar
1¼ cups of my gluten free flour mix
1 cup white rice flour
1 teaspoon gluten free baking powder
1 teaspoon ground ginger
For the ginger icing
75g/2.65oz butter
1 cup Icing Sugar
2 tablespoons golden syrup
3 teaspoons ground ginger
Method
For the base
Preheat oven to 180°C/350°F.
Cream butter and sugar until light and fluffy.
Sift the dry ingredients.
Combine the wet and dry ingredients.
Turn dough onto a lightly floured board. Knead well.
Press dough into a greased 20 x 30 cm slice tin.
Bake for about 20 minutes or until light brown.
For the icing
Add everything to a saucepan,
Heat until butter is melted, stirring constantly.
Pour icing over the base while hot and cut into squares before it gets cold or the icing will crack.