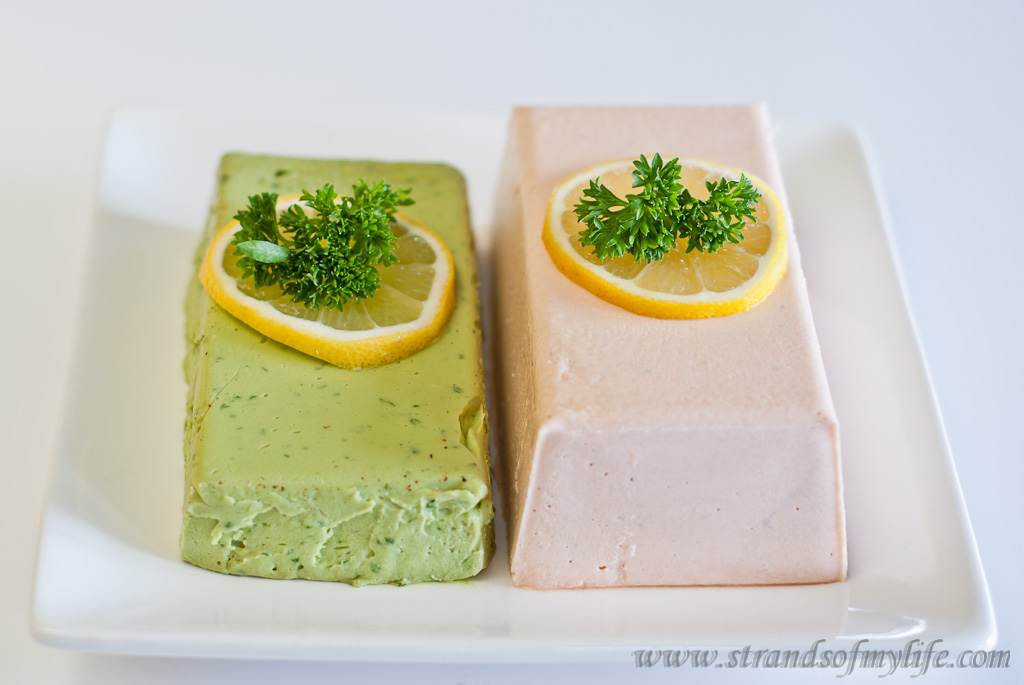 I have been going back through some of my old folders of collected recipes and came across this mousse recipe which needed only a few adjustments to make it gluten-free. The recipe had the layers one on top of the other but I made them separately for some reason. I have given the instructions for making a layered mousse however.
Note that the salmon mousse is also low Fodmap and the avocado one would be suitable for those with IBS who can tolerate sorbitol.
The weather in New Zealand is just beautiful at the moment and it is such a pleasure to be alive on such days even though I spend most of my time inside working. But I can see it out my window and I make sure I get my daily walk along the beach. I have been working hard on my next cookbook and it is almost ready. I am planning on doing a video for it, which is a first and a bit scary. I have all sorts of ideas for the video but whether it will turn out like my plans is yet to be seen. The cookbook is called "Low FODMAP Menus for Irritable Bowel Syndrome". It is 124 pages long, has 40 recipes and over 90 photos. It also contains plenty of information on the low FODMAP diet. This is the cover. It might change but this is it right now.
Avocado & Salmon Mousses
Author:
Suzanne Perazzini
Ingredients
Avocado Mousse
2 medium avocados
2 level tsp gelatine dissolved in ¼ cup of hot water
3 tbsp lemon juice
A few drops of Tabasco sauce
Salt to taste
1 tbsp of chopped parsley
Salmon Mousse
200gms fresh salmon poached in water
½ cup sour cream
¼ cup of mayonnaise
3 level tsp gelatine dissolved in ¼ cup of hot water
A few drops of Tabasco sauce
Salt to taste
¼ cup chopped celery
1 tbsp lemon juice
Method
Avocado Mousse
Place all the ingredients into a food processor and blend until smooth.
Spoon into a 3.5 cup mould.
Place in the fridge.
Salmon Mousse
Remove the skin from the salmon and place in a food processor with all the other ingredients including 2 tbsp of the water the salmon was cooked in.
Spread over the top of the set avocado mousse and place back in the fridge.
REMINDER: today is the last day that you can buy the Winter Soups Cookbook for $3.97. Then it will go to its normal price of $9.97 for the rest of the year. You can read more about it here on my
Winter Soups page.