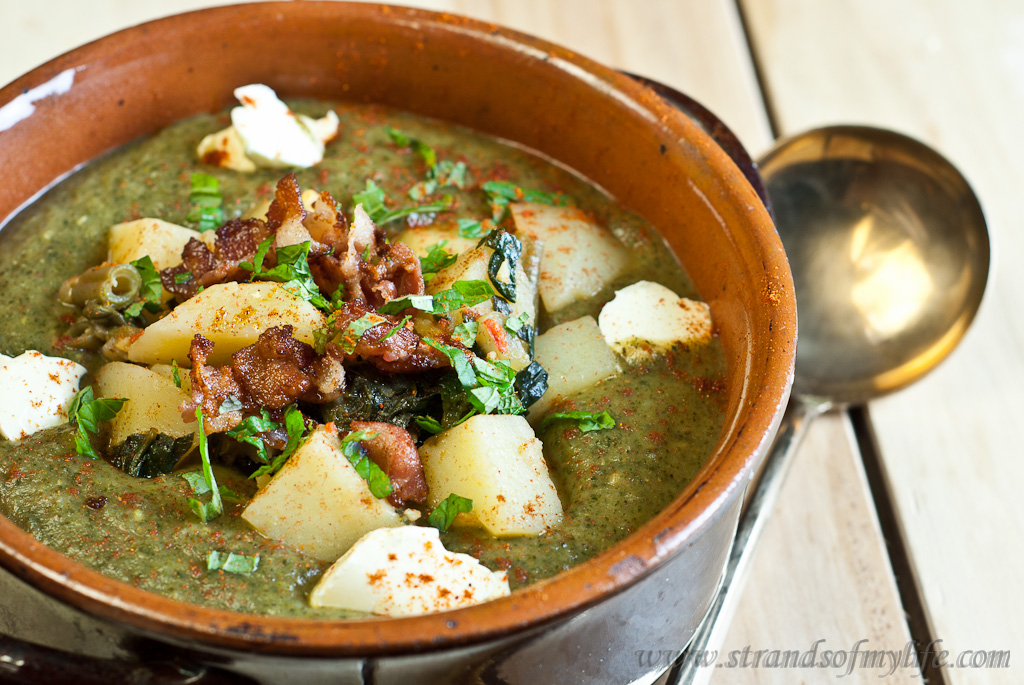 Webinar
I have so many people asking me questions about the low Fodmap diet that I have decided to do a free webinar on the diet. If you would like to attend, please register HERE.  The webinar will be held on Thursday 19th June at 8pm EST/5pm PST/12pm NZ.
The Recipe
A couple of my clients from the Southern Hemisphere who are doing the low Fodmap coaching program with me at the moment have asked for some warming dishes and I have created this low Fodmap soup for them. Since we can't eat onions or garlic which are often at the base of soups, I used a mix of celery (we can eat 1/4 stalk each), fresh ginger and fresh red chilli, chopped finely and fried together with the cumin powder to make a flavoursome blend for the soup. I then added potatoes, spinach and beans (we can eat 10 beans each).
I like to blend around about half the soup mixture to form a thick soup and then add it back into the saucepan with the rest so that there are a mixture of textures to munch on. This potato and spinach soup doesn't look particularly beautiful but I can assure you it tasted great.
Potato & Spinach Soup - low Fodmap & gluten-free
Author:
Suzanne Perazzini
Ingredients
½ litre/17 oz of chicken stock (homemade)
½ cup tomato puree
A bunch of spinach
5 big potatoes
20 beans (10 green beans are low Fodmap)
1 stalk of celery (1/4 stalk is low Fodmap)
1 red chilli
1 knob of ginger
1 tsp cumin powder
8 slices of lean bacon
Fresh mint
Paprika
Sour cream (go easy if you are lactose intolerant)
Method
Chop the ginger, celery and red chilli finely.
Heat 1 tbsp oil in a saucepan and add the ginger mix.
Fry for a minute and add the cumin powder.
Fry a further 30 seconds.
Peel the potatoes and cut into large cubes.
Cut up the beans,
Wash and slice up the spinach.
Add the potatoes and beans to the ginger mix and toss for a few minutes.
Add the stock and tomato puree and cook with a lid on until the vegetables are almost cooked.
Add the spinach and allow it to wilt down.
Meanwhile cut up the bacon into bite-sized pieces and fry in a little oil until crisp.
When the spinach has blended into the soup, place a little over half into a food processor and blend until smooth.
Add back to the saucepan with the rest of the soup and reheat,
Serve in bowls and garnish with the bacon, a little sour cream, a sprinkling of paprika and chopped mint.