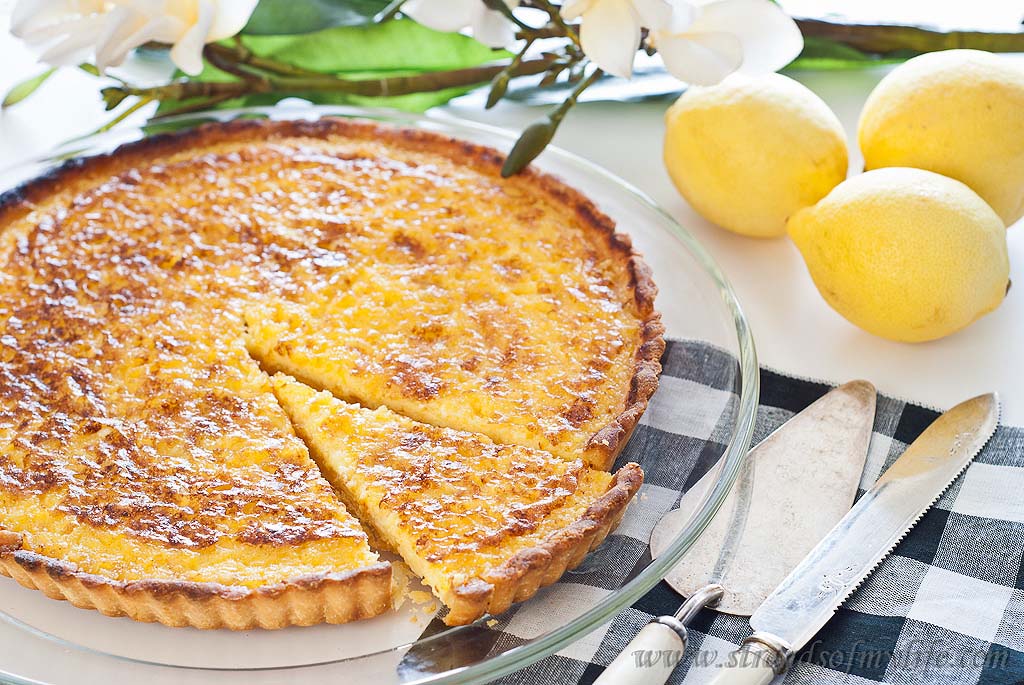 On Friday, Adriano complained that we were running out of baking before the weekend and that I was to bake four things this time. So I did! I baked some muesli bars for a guest post, which I will tell you about when it happens. Then I cooked some basic chocolate chip cookies, a carrot cake with cream cheese topping and this lemon tart. I will post the other two recipes later in the week. All of them turned out well and I hope I made enough to keep him happy. He raced again today and won so a lot of calories are needed to replace those lost.
Until now I have been ad-free on this blog except one in the footer but in the last few days, you may have noticed an ad at the top of the blog as well. I belong to the Village Green Network, which is a wonderful group of hard-working women who blog about eating real food and living healthy. This network requires us all to have at least two ads to help towards the costs of running the organisation and I have decided to put one of them at the top of the blog. The Village Green ads will be the only ones that you will see on here.
As to the continuing saga of my neck, I have been to a specialist who has me on a regime to see if we can avoid a small procedure which involves frying the nerves around the troublesome joints. Apparently, it doesn't affect anything except it removes the pain. I'll go down that track if I have to but meanwhile I am hopeful that I won't have to. It hasn't been too bad since I have seen her but that may be the placebo effect.
Meanwhile another week of work awaits me and I must (mentally) prepare my neck for it.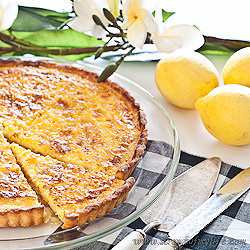 LEMON TART
Ingredients
For the pastry
100gms/4.7oz white rice flour BUY HERE
33gms/1.16oz brown rice flour BUY HERE
22gms/0.8oz tapioca flour BUY HERE
45gms/1.6oz potato starch BUY HERE
pinch of salt
1 heaped tbsp sugar
100gms/3.5oz butter
1 medium egg
For the filling
150 grams butter, melted
1/2 cup lemon juice
grated rind of 2 lemons
5 eggs
1/2 cup castor sugar
Method
For the pastry
1. Blend all the dry ingredients in a food processor.
2. Add the butter cut into small pieces to the food processor and process until fine crumbs form.
3. Add the egg and process until it forms a dough.
4. Remove from the processor and add a little more rice flour if it is too wet – this depends on the size of your egg.
5. Press into a greased tart dish with a removable bottom and place in the fridge for 30 minutes.
6. Preheat the oven to 180°C/360°F.
7. Place baking paper in the base of the tart and fill with rice or dried beans and blind bake for 20 minutes.
For the filling
1. Beat all the ingredients together.
2. Pour into the prepared pastry shell.
3. Place in the oven and bake for 25 minutes or until set.
4. Cool in the baking tin and then remove.