The Video
If you have irritable bowel syndrome and are on a low Fodmap diet, then you will probably miss bread. I have a recipe for you for bread rolls made with tapioca flour and white rice flour. They are delicious and solve all your problems. Watch the video for instructions.
The Recipe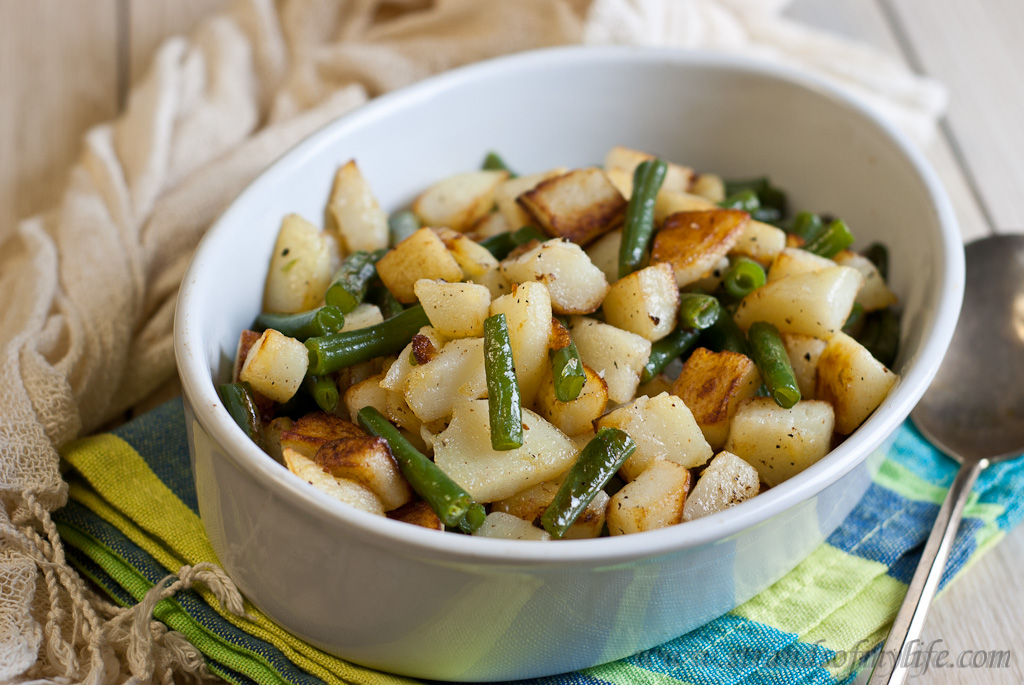 This is a simple recipe with few ingredients but it is a special favourite around these parts. There is nothing quite like crispy potato cubes fried in butter. The green beans create a balanced meal together with  some protein. Just remember that on the low Fodmap diet, we can only have 10 green beans so that would be 30 pieces since the beans are cut into three.

Mixed Vegetables - Low Fodmap
Author:
Suzanne Perazzini
Ingredients
3 potatoes
250 gms/8.8 oz green beans
3 tbsp butter
1 tsp garlic-infused oil
1 tbsp oil
Salt & pepper
Method
Peel the potatoes, cut them into small cubes and boil for 3 minutes.
Top and tail the beans and cut into 3.
Boil for 8 minutes.
Meanwhile, drain the potatoes and fry in the butter and 2 oils until brown.
About 3 minutes before the potatoes have finished cooking, toss in the beans and finish the cooking.
Season to taste.