I was determined to make a pizza base which had the crispiness of the thin Italian bases I used to eat in Italy. They are the only bases I like. None of the fat, fluffy ones for me. I thought this tapioca recipe should work because it holds together brilliantly so I gave it a shot last week. This dough is similar to the bread rolls I made for the burgers we ate recently but with a few differences. Tapioca clumps up when heated with liquid and becomes like a gel. It is this gel which holds everything together to form a dough. I made it, rolled it out very proudly, covered it with my chosen toppings and popped it into a hot oven and waited.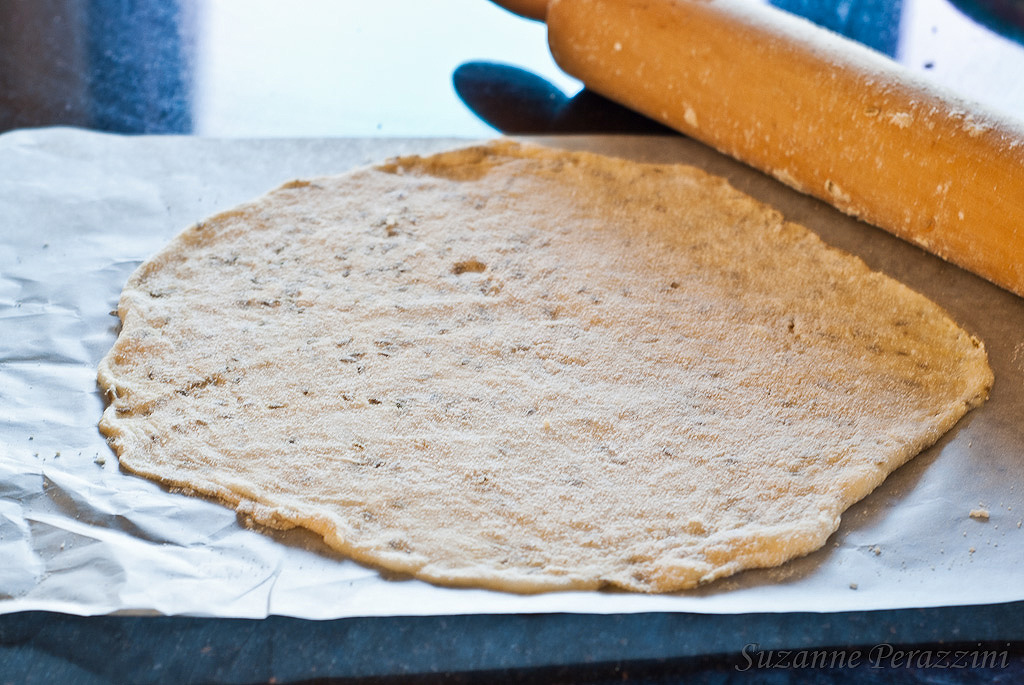 And waited and waited. In the end we had to eat – I am talking about after 8.30pm – so I took it out and served it. The edges were beautifully crisp but they rest was a doughy, uncooked mess. We ate what we could, scraping the toppings off and I slunk away to hide.
But I was not defeated and tonight I precooked the base, actually turning it over halfway through. Then I layered on the toppings – leftover salmon from the salmon and caper tart we had a couple of nights ago and some other things found in the fridge, and popped the pizza back into the oven to heat it up.
The result was brilliant – crispy, thin and a little chewy. Both Dario and Adriano approved. The tapioca flour not only creates a firm dough, it gives a very pleasing flavour to the crust. I will have to try to make it into different bread shapes but I imagine they couldn't be too thick or it would be hard to cook them all the way through.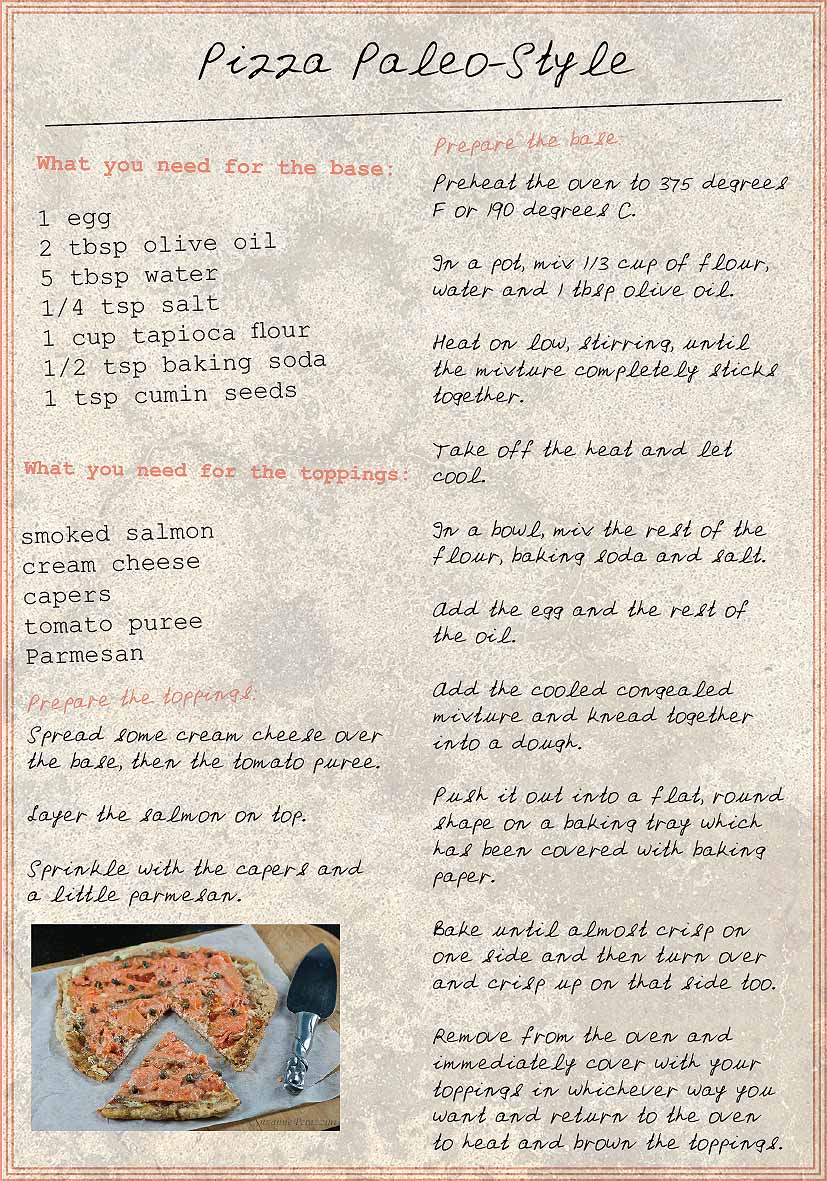 I have nearly always had a vegetable garden in my houses (we move a lot) but in this one, there is none. The whole garden was completely landscaped when we bought it and I didn't want to spoil it. Recently, I had been thinking it would be a good idea to grow some vegetables but Dario got in first and decided to grow tobacco. He doesn't actually smoke – at least not cigarettes. Occasionally he and his mates smoke cigars late into the night while they sort out mankind and its weaknesses.
He bought the seeds online and grew them in a dish inside at first and then transplanted them outside, mainly into pots but he had this brilliant idea of digging up one small strip of lawn and planting some there too. I must say that this small lawn has been a disaster from not long after we bought the house because ready-lawn had been laid with little thought as to its survival. The grass soon died in favour of weeds. I had thought about digging it all out and paving it but now I think it could become a vege garden instead but it is a little too sheltered from the sun to be in an ideal position. I guess the tiny strip of tobacco plants could be the beginning. We'll see how they fare.