Occasionally we eat vegetarian and this dish makes the lack of meat more than worth your while. Tasty is an understatement. Be sure to make plenty as they will disappear quickly.
This is NOT a low Fodmap recipe.
Get out your food processor and whiz together 130g cottage cheese and 100g spinach leaves to a paste.
Mix together all the following ingredients in a bowl:
1 chopped avocado
200g canned Mexican-style beans
125g can corn kernels drained
2 tomatoes chopped finely
2 zucchini grated coarsely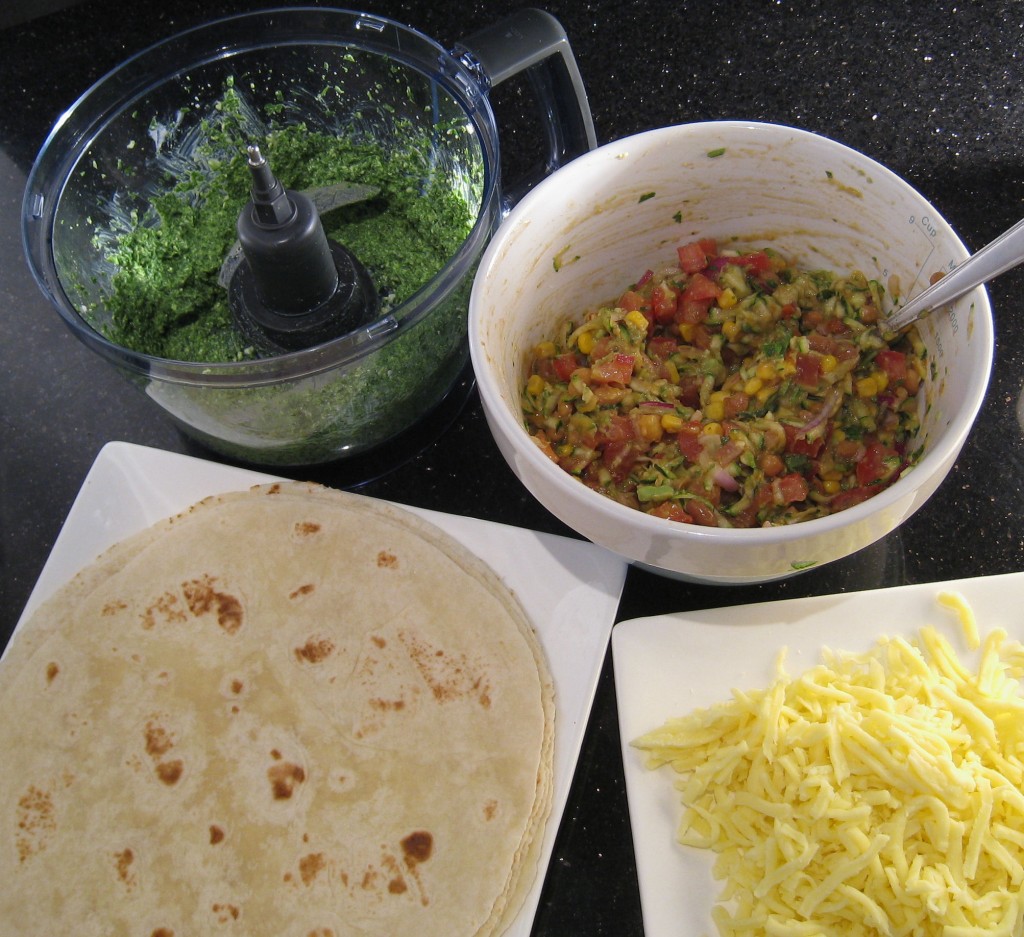 Lay out 4 torillas, spread the spinach mixture on top leaving a free border – be generous and use all the mixture. Then add the tomato/bean mixture next piled on top. Place another torilla on top, cover with grated mozarella cheese and place under the grill until melted. It won't take long. Slice in four and serve. Watch them get gobbled up.
Source of recipe: The Australian Women's Weekly Great Casual Food Cookbook