Cooking Recipe:
We all have a version of a Thai beef salad and I made one of mine tonight. It is so simple. Here are a few of the ingredients – I do like to assemble things before I start.

The first thing is to put a couple of sirloin steaks on the grill and cook until still pink inside but not bloody or it will taint the salad.

While they are cooking, chop up chives, red chillies and coriander. Then throw a mixture of salad leaves in a bowl and add chopped up tomatoes.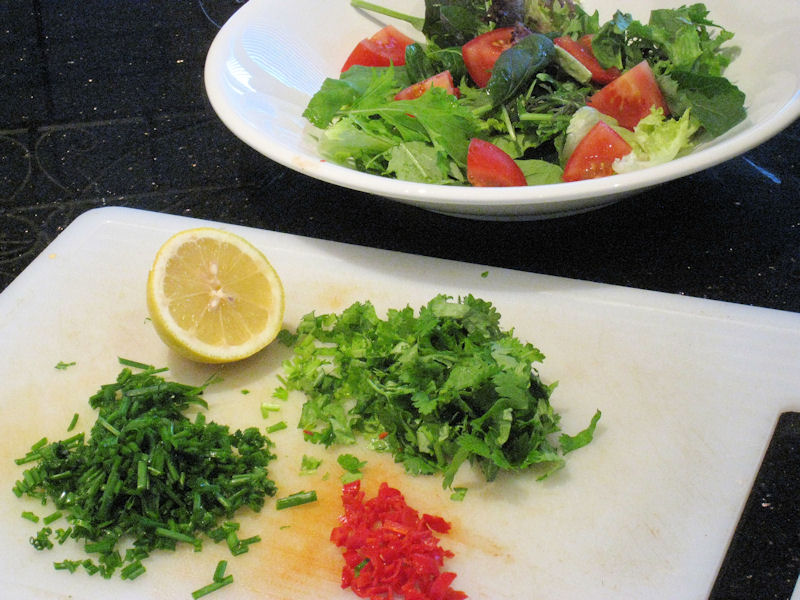 Next step is to mix the dressing:
1 tbsp soy sauce
1 tbsp fish sauce
2 tbsp lemon or lime juice
1 tbsp sugar
1 tsp garlic-infused oil

Once the meat is cooked, slice it up into bite-sized pieces and throw into the dressing and mix.
Now everything gets chucked in together and mixed to coat all the leaves with the dressing. Eat it with a bread of your choice – it's yummy scrummy.