Thank you for all of those who have bought my e-cookbook. For anyone else interested in the 60% discount, visit my cookbook page.
I have decided the best way to approach this new chapter in my life – gluten-free and low fructose – is to take the classic recipes and turn them on their heads. Not completely on their heads but certainly to remove much of the fructose and all the gluten. I am thinking this will take some experimentation but already I am getting a handle on the changes that are necessary for each recipe. Now that I have a successful gluten-free flour mix, I can make most things. And last weekend's effort was a chocolate mousse cake. I figured that if the cake mix came out a little dry, then the mousse would compensate but all was well. The only thing about making mousse with eggs is that it needs to be in a fridge and that does certainly change the texture of the cake crumb. But that rich chocolately mousse saves the day.
What a shame Easter is no longer ahead of us to look forward to, but don't you love these short working weeks? Tomorrow is Friday down here and then the weekend? And more baking!
If any of you ever want me to attempt to make a particular classic dish gluten-free and low fructose, do ask me, either in the comments or by using the contact form up in the menu at the top of the page. I would be happy to oblige, if possible.
Ingredients
For the cake:

140g/5oz cane sugar
200g/7oz butter
4 eggs, lightly beaten
200g/7oz my gluten-free flour mix
2 tsp gluten-free baking powder
4 tbsp cocoa

For the mousse:

200g/7oz no lower than 70% chocolate
Grated rind of 2 oranges
Juice of 1 orange
4 eggs, separated
Instructions
For the cake:

Preheat oven to 180°C/350°F.
Grease a 23cm/9 inch round loose-bottomed cake tin and line the base.
Cream the sugar and butter together until light and fluffy.
Add the eggs a little at a time, beating well in between additions.
Sift the flour, baking powder and cocoa together and fold half into the egg mixture, then fold in the rest.
Spoon the mixture into the baking tin and place in the oven for 20 minutes until risen and firm to the touch.
Leave in the pan to cool completely.

For the mousse:

Melt the chocolate in the microwave and then leave to cool.
Stir in the orange rind, juice and egg yolks.
Whisk the egg whites until stiff peaks form.
Gently fold a spoonful or two of egg white into the chocolate, then fold in the rest.
Spoon the mixture on top of the cooled cake (still in the tin).
Place in the fridge to set.
When set, remove the sides of the tin carefully and decorate with a few more strips of orange rind.
http://www.strandsofmylife.com/chocolate-mousse-cake/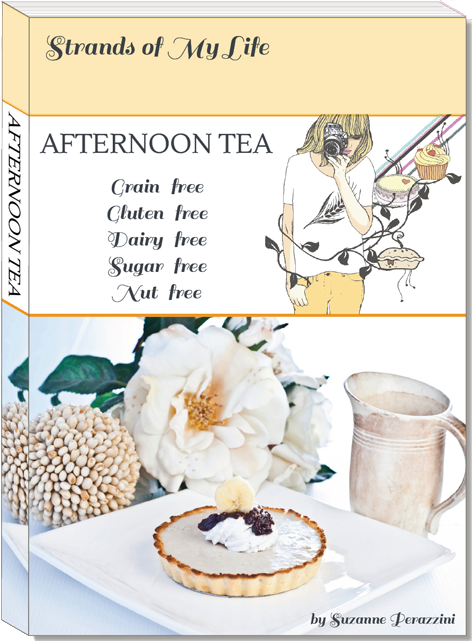 Related posts: