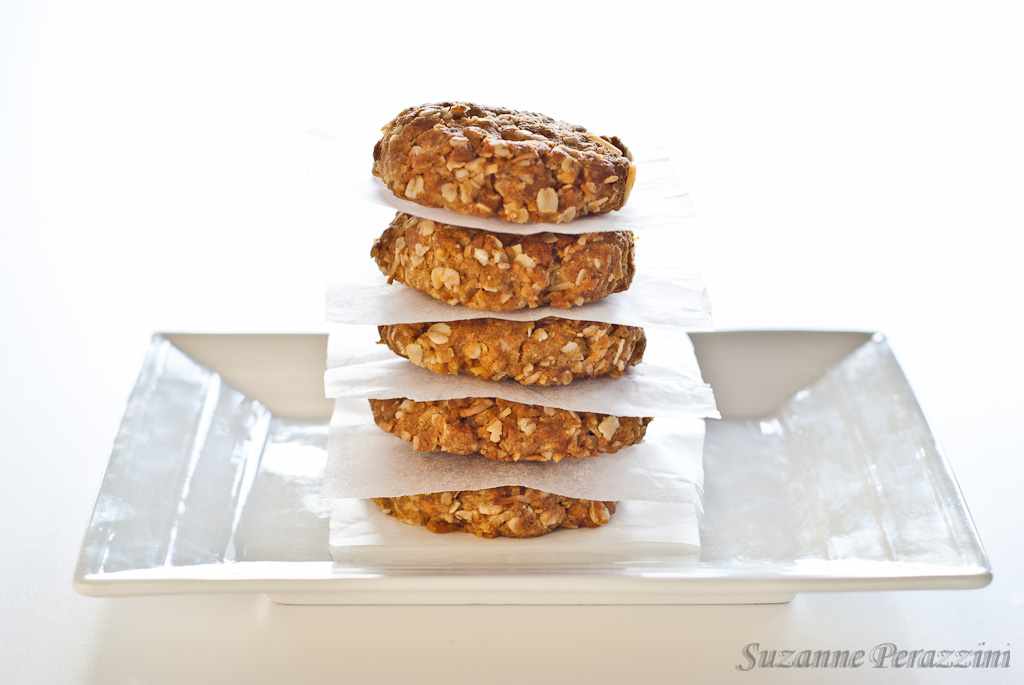 The 25th of April is Anzac day in New Zealand. It was originally a national holiday in honour of the New Zealand and Australian soldiers, my grandfather included, who fought in the Battle of Gallipoli during World War I.
The Battle of Gallipoli was one of the allies greatest failures. It took place on the Gallipoli Peninsula in modern day Turkey between 25 April 1915 and 9 January 1916, during the First World War. A joint British and French operation was mounted to capture Constantinople and secure a sea route to Russia. There were heavy casualties on both sides and resulted in one of the greatest victories of the Turks.
ANZAC stands for Australian and New Zealand Army Corps. The day is now a national day of remembrance for all New Zealanders and Australians who served in all wars.
Last Thursday was Anzac Day and I made these special Anzac biscuits in commemoration of the soldiers. My grandfather never spoke about his war experience which included getting wounded and being sent back to the front once healed until he was quite elderly. Of course, there are no soldiers left who fought in World War I and very few who fought in World War II. But, with Anzac Day, we will never forget what they sacrificed for our freedom.
These biscuits were made by the women left at home and sent to the soldiers in care packages. The recipe I have used is fairly authentic except that it is low Fodmap. It is adapted from a recipe by Donna Hay in Modern Classics Book 2.
ANZAC Biscuits
Ingredients


1 cup rolled oats
1 cup of my gluten-free flour blend
⅓ cup cane sugar
¾ cup shredded coconut
2 tbsp golden syrup
125g/4oz butter
½ tsp baking soda
1 tbsp hot water
Method
Preheat the oven to 160°F/325°F.
Melt the butter with the golden syrup on the stove.
Mix the baking soda with the water to dissolve it.
Add to the butter mixture. It will froth up.
Combine the rest of the ingredients.
Mix the dry ingredients with the wet.
Line a baking tray with baking paper.
Place spoonfuls of the mixture on the tray and flatten slightly.
Bake for 10 minutes,
Remove and cool a little before moving to a cooling tray.