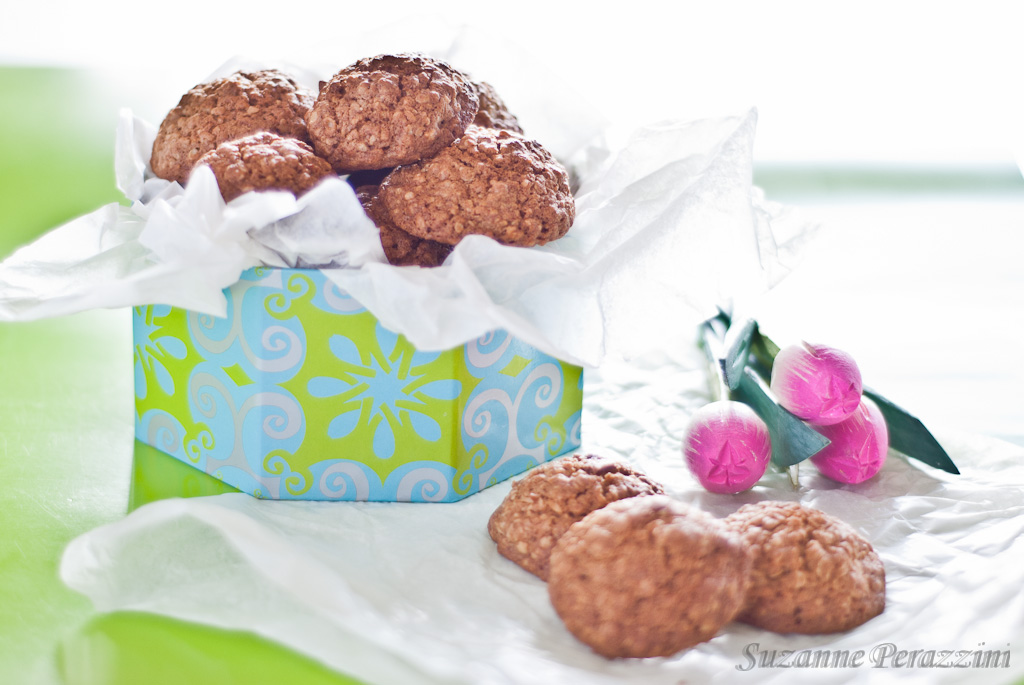 There's a lovely blog, My Darling Lemon Thyme, which I have followed since well before I knew what my food intolerances were and now it is coming in useful because Emma's recipes are gluten-free. At this point, I need to explain something. I know I call my recipes gluten-free and they are, but I am not gluten intolerant. Confused? Gluten is the protein part of grains like wheat but I am intolerant to the fructans (the sugar part) in wheat, rye and barley. Fructans are chains of fructose molecules with a glucose molecule at the end. However, it's easier to say I am gluten-free because few understand the fructan story. Fructans and fructose are closely related and most people who are fructose intolerant are also intolerant to fructans. But I am not intolerant to gluten. Is that as clear as mud?
Anyway, back to My Darling Lemon Thyme, I found this recipe or almost this recipe there. By reducing the sugar and removing the dried cranberries, I was able to make it also low in fructose. Emma's recipe is here. You can buy the brown rice flour here.

Coconut & Oats Cookies
Ingredients
115g butter
½ cup cane sugar
1 tsp vanilla
1 egg
½ cup brown rice flour
¼ cup tapioca flour
½ tsp baking soda
1 tsp cinnamon powder
pinch of salt
1 cup rolled oats
½ cup shredded coconut
Method
Cream butter, sugar and vanilla until fluffy.
Add egg and beat to combine.
Sieve together the dry ingredients except coconut.
Add the coconut.
Combine the dry and wet ingredients.
Chill in the fridge for one hour.
Preheat the oven to 170°C/335°F.
Roll spoonfuls of the mixture into balls and place on a lined baking tray, 5 cm apart.
Bake 12 minutes.
Remove from the oven and cool on the trays for 15 minutes, then place on a wire rack until completely cold.
Eat within three days.