The Video
So what have I been up to now?
I am always dreaming up new ways to help you sort your IBS issues and I have ONE MORE!
This is such an obvious one that I am not sure why I haven't thought of it sooner. I always make my clients fill out a daily diary with a whole raft of information so that I can analyze it and identify food triggers and weaknesses in their routines. This is fundamental information for getting to the bottom of their issues and eventually getting them symptom-free.
Without everything down on paper, it is almost impossible to see the patterns and rectify the mistakes and it's hard to build up a big picture of what is happening in your digestive system. This is one of the most important things you can do to help you eliminate your irritable bowel syndrome symptoms. You have to record what you eat and drink and your symptoms after each meal. On top of that you should be recording all the medication and supplements you take as well as your bowel movements. Also, a record of your sleep, exercise and relaxation periods will help you enforce good habits to support your IBS.
So my latest creation for you: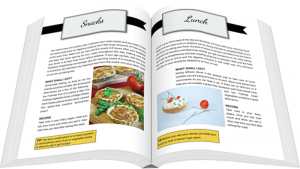 I have created the perfect IBS Daily Journal for you which covers all these things. As a bonus, the first section of the book gives you invaluable information on all the areas I mentioned above so that you can fill in the journal in the full knowledge of why you are doing it.
I hope you love this idea. I assure you your journal will become your new best friend. At the moment it is only available in PDF form, but you will be able to write directly onto it by using the Add Text tool. However, if there is enough request, I will consider publishing it as a hard copy, but I can't guarantee it because it is a very long-winded process to make that happen.
You can read more about the IBS Daily Journal and purchase it HERE
---
Carrot and Pumpkin vegetarian Soup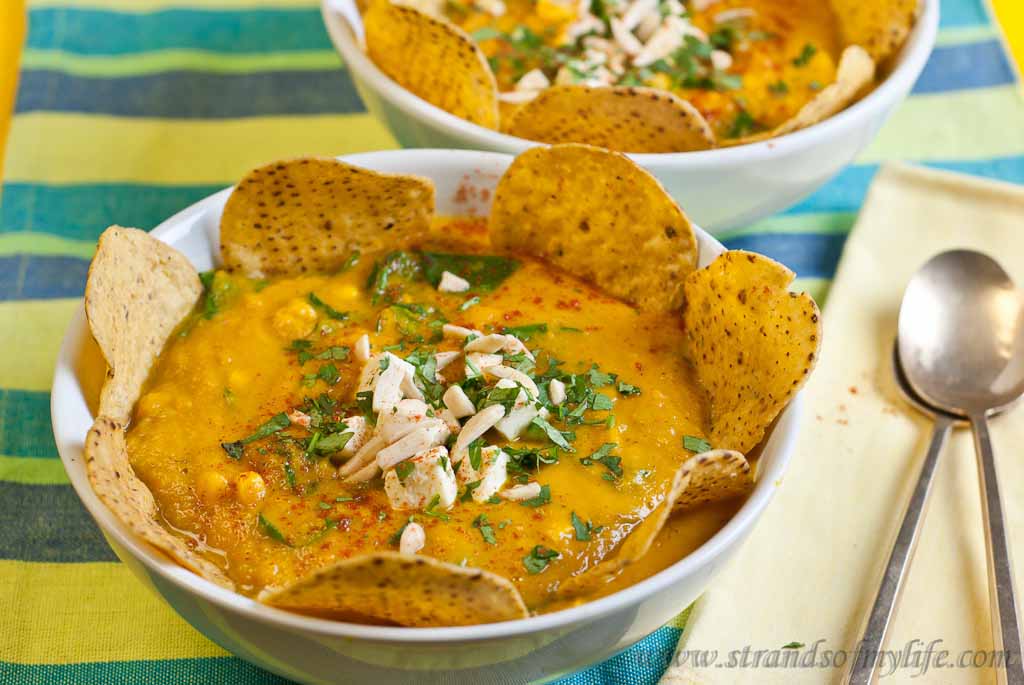 One of the ladies who is a member of the IBS Insider Club asked for a vegetarian soup recipe in the forum where they can make suggestions for future recipes. And here it is. It is a thick healthy meal in one – a soup which is both vegetarian and low Fodmap. The addition of a lot of toppings like coriander, almonds, feta cheese and paprika makes it full of texture as well as flavours. The corn chips around the side were an inspired addition once I saw how thick I had made it. It could be thinned out with more stock or lactose-free milk if you preferred a more runny mixture. It was so filling my son only got through half a bowl, and I had leftovers for lunch, which I love. Do go easy though because it is fairly concentrated and you could easily go over the Fodmap allowance for the meal if you got carried away. I had about 1/3 of one of the bowls you see in the photo.

Pumpkin Vegetarian Soup - low Fodmap and gluten-free
Author:
Suzanne Perazzini
Ingredients
4 spring onions (green part only) chopped finely
1 stick of celery, chopped finely
1 tsp ginger powder
1 tsp cumin powder
1 tsp coriander powder
2 tsp turmeric
1 tbsp butter
'2 tbsp oil
1 tsp garlic-infused oil
2 carrots, peeled and chopped up
300gms/10.5oz pumpkin, skinned and chopped up
Vegetarian stock (onion and garlic-free)
1 cup of lactose-free milk
1 handful of baby spinach
100 gms/3.5 oz of feta cheese
2 tbsp toasted almond slivers
200gms/7oz plain corn chips
Smoked paprika
Chopped fresh coriander/cilantro
Method
Place the two oils and butter in a large saucepan and heat.
Add the spring onions and celery and cook until soft.
Halfway through, add the 4 spices.
Add the carrots and pumpkin and cook, coating them in the mixture for a few minutes.
Cover with stock and cook until the vegetables are soft.
Blend the soup together with an immersion blender stick.
Place back on the heat and add the milk.
Once it is heated through, add the spinach and let it wilt in the soup.
Spoon into bowls and top with chopped up feta, almond slivers, coriander and a sprinkle of paprika.
Place corn chips around the edge and serve.