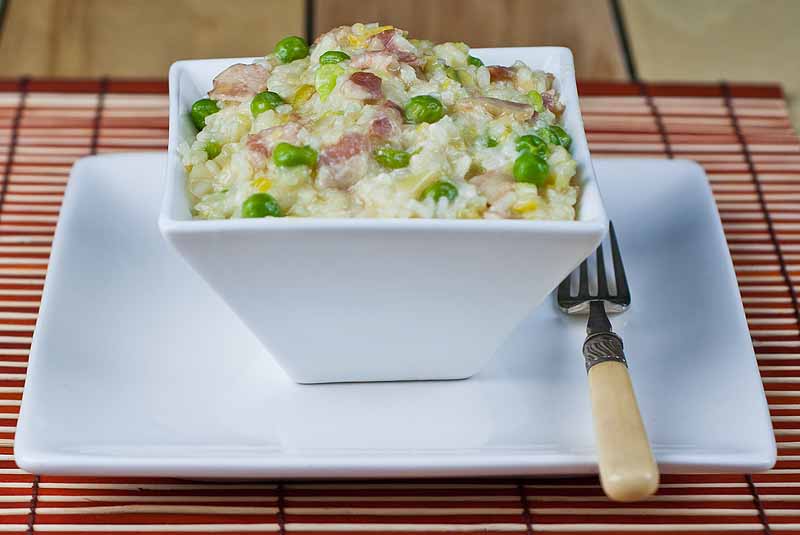 Risotto is labour intensive to make because you can't leave the saucepan until it is completely cooked and that's about 30 minutes. The liquid gets added a little at a time and must be absorbed before adding the next lot. Having said that, it's not hard at all to create something quite delicious.
This is not a low Fodmap recipe.

Leek, Bacon and Pea Risotto
Author:
Suzanne Perazzini
Ingredients
2 cups of arborio rice
Chicken or vegetable stock
6 slices of bacon cut up small
2 leeks sliced thinly
½ cup white wine
1 cup of frozen peas
¾ cup Parmesan
½ small pot of plain yoghurt
Salt and pepper
Method
Fry the bacon in a little oil until crisp and add leeks. Cook until softened.
Add rice and toast a little.
Pour in the wine and cook until it is burned off.
Start adding stock 1 cup at a time and once absorbed, add another until the rice is cooked.
A few minutes before the rice is cooked, add the peas.
Remove from heat and add yoghurt and Parmesan.
Season if necessary but the stock might be enough.