People can confuse the low Fodmap diet with a weight loss or gain program. The low Fodmap diet is for eliminating irritable bowel syndrome symptoms, not for losing or gaining weight. In fact, it would be counterproductive to use it in that way. To learn more about this, watch my video.
The Video
Cranberry and Almond Dark Christmas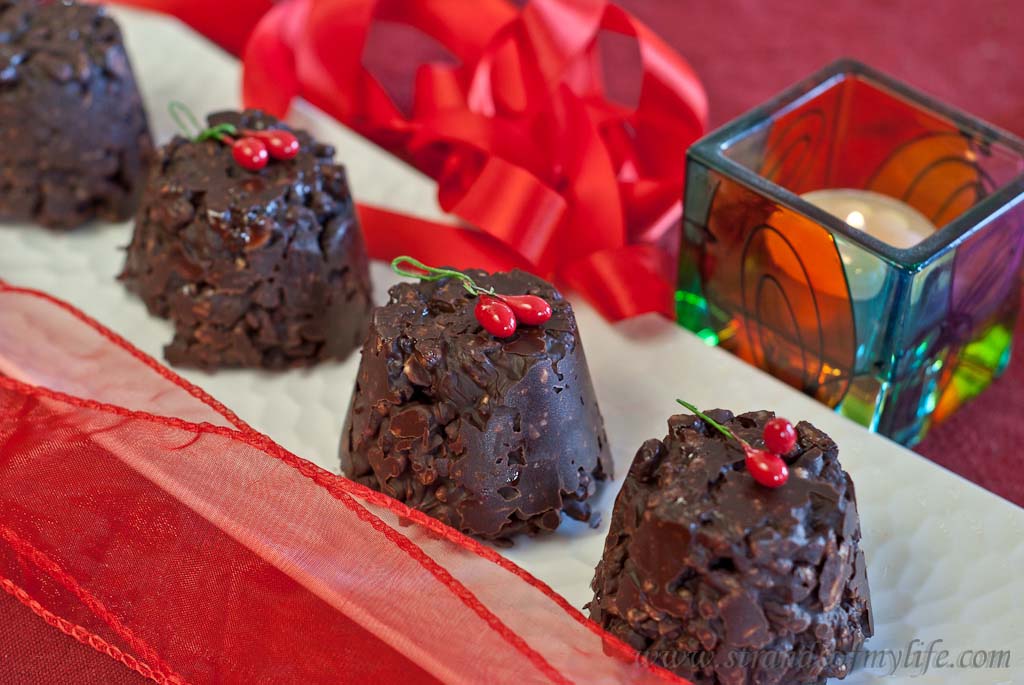 It's New Year's day here and I thought something festive was in order. I found a white Christmas recipe on Hotly Spiced, a wonderful blog which you must have a look at. Charlie tells us about her entertaining family and cooks great recipes. She is an accomplished writer and keeps you on the edge of your seat with her family stories.
Anyway, she made the classic white Christmas recipe with her own twist and I have adapted it to be more low Fodmap. However, this is just for special occasions and should be consumed in small amounts by those with irritable bowel syndrome. I think I will be eating only 1/2 of one of these at a time. There is no added sugar but we can only have 4-5 squares of dark chocolate so keep that in mind while deciding how much to eat. We can eat 10 almonds and 1 tbsp of dried cranberries at a sitting, and you would definitely be getting way less than that in a serving. Enjoy, but do go easy.

Cranberry & Almond Dark Christmas
Author:
Suzanne Perazzini
Ingredients
150mls/5oz coconut cream
3 drops peppermint essence
Finely grated lemon rind
600gms/21oz dark chocolate
100gms/3.5oz rice puffs
2 tbsp dried cranberries
2 tbsp roasted slivered almonds
1 tbsp shredded coconut
Method
Heat the first four ingredients in the top of a double boiler or in a heatproof basin over a pot of boiling water until all the chocolate is melted. Do this gently and keep stirring.
Mix all the other ingredients together in a bowl.
When the chocolate is melted, add it to the dry ingredients and mix well.
Press into molds, muffin tins or a baking tin and refrigerate for at least an hour.
Turn out and cut into squares if you used the baking tin.