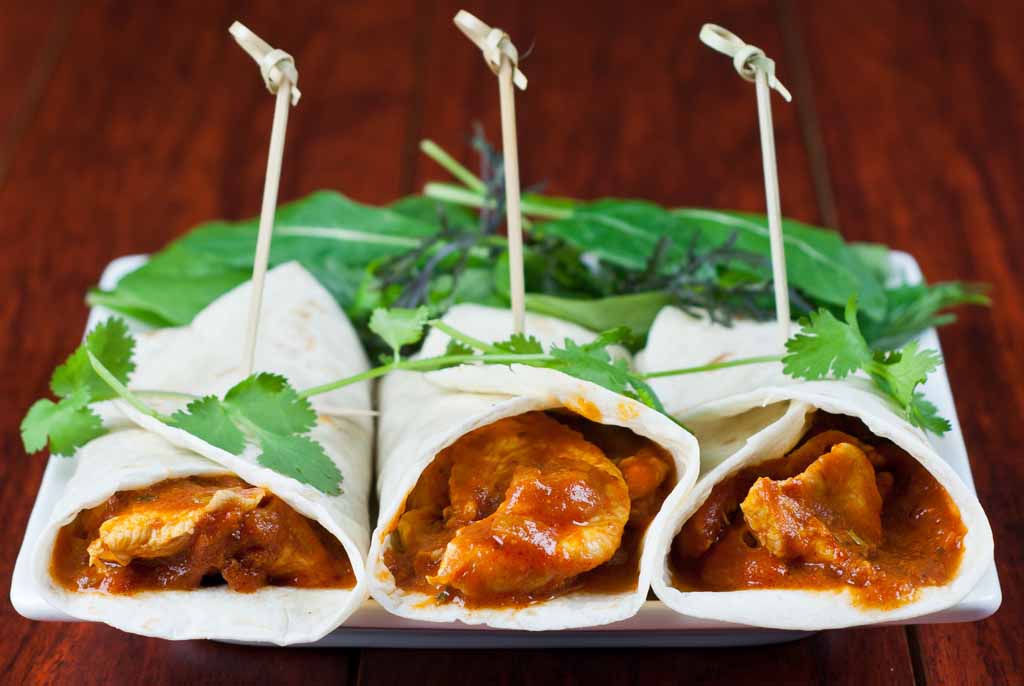 It seems that every night I have to chop onions for whatever recipe I choose so some time ago I found the solution for the crying like a baby thing. I use swimming goggles to block the fumes. I keep them in the kitchen drawer alongside the thin surgeon's gloves I use to chop up chillies so that they don't make me cry too when I rub my eyes. I must look rather stupid in goggles and gloves while I cook but it saves my mascara. Tonight's dish can be eaten with rice, couscous or wrapped in tortillas. We went the tortilla route and I included salad leaves along with the chicken mixture to create a pleasant crunch.
This recipe is not low Fodmap.

Mexican Chicken Mole
Author:
Suzanne Perazzini
Ingredients
1 chopped onion
2 crushed cloves of garlic
2 chillies - chopped finely
1 tsp cumin
½ tsp paprika
400g can of condensed tomato soup
¼ cup of water
Chopped coriander
Chicken breasts, thinly sliced
Method
Heat some oil and cook onion, garlic and chillies until onion is clear.
Add cumin and paprika and cook 2 minutes.
Stir in soup, coriander and water and simmer 5 minutes.
Add sliced chicken and cook 10 minutes until cooked.
Serve with rice, couscous or tortillas.