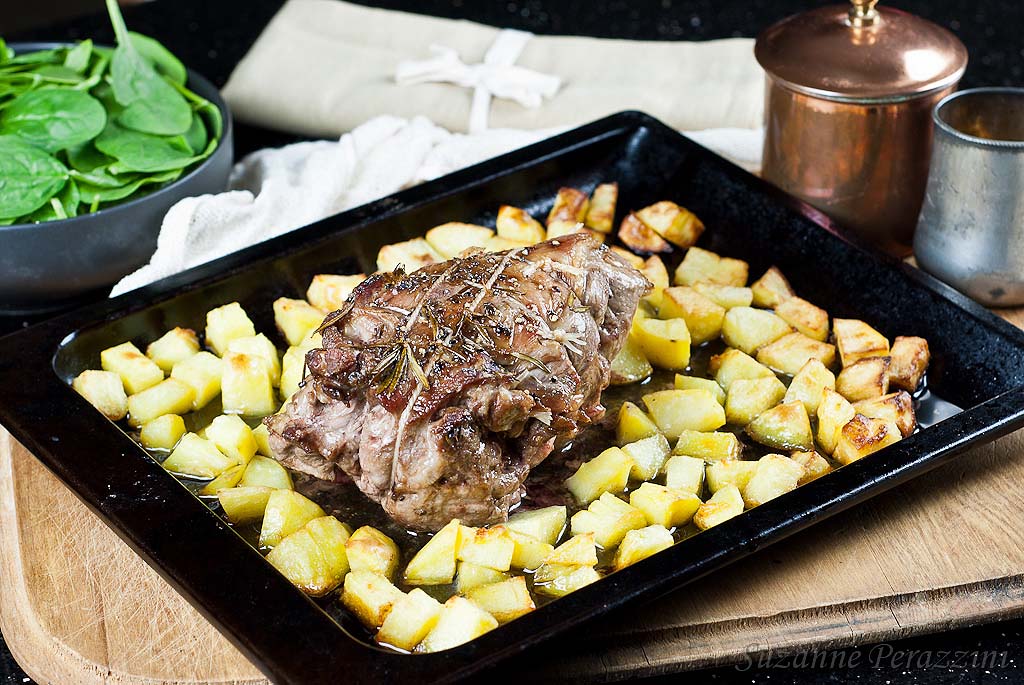 I have decided to post tonight to give you an update on my food intolerance tests. But then I thought that I couldn't do a post without photos so I photographed dinner even though it wasn't really a recipe. Adriano is away trying to destroy his body in another mountain biking race so it was just Dario and me. I bought a cute little lamb roast – shoulder of lamb butterflied, to be exact. Then I cut potatoes up small and roasted them. I love them small and crispy. Just in case you wanted to know, we have around 4 million people in New Zealand and about 60 million sheep. That's a lot of sheep!
But back to the update. I had a special limited diet yesterday and then starved this morning. I got there at 8am and they immediately gave me this disgustingly sweet drink – a full glass of it. It was pure fructose. Another lady was doing the same test and she lapped it up, commenting how delicious it was. It takes all sorts.
I immediately felt nauseous and it went downhill from there. My stomach became a witch's cauldron, chills ran up and down my spine, my head throbbed like an idling 18-wheeler and I wondered what had possessed me to volunteer myself for this torment. Every half hour for three hours, I puffed into a bag so they could capture my breath and send it off for testing. I can tell them the results of the test and save them the time. Fructose wrecks my body! Full stop. A lifetime of wondering why all the doctors I have spoken to about my issues (and there have been many) have told me to eat more fruit and vegetables when I have always known instinctively they are the source of my troubles. In fact, where do you find fructose? In fruit and a wide range of vegetables. I have had a lifetime of trying to eat more fruit and vegetables to keep the doctors happy. I have always considered fruit salad for dessert to be the worst kind of torture. Not because it tastes bad – it doesn't – but because of the witch's cauldron. I could go on and on but I won't because it is time to go to bed. Next Wednesday, I have the lactose test but I don't think that is an issue. At least it had better not be because I can't go through another morning like this one, and if I am lactose intolerant, what will I eat? Meat?