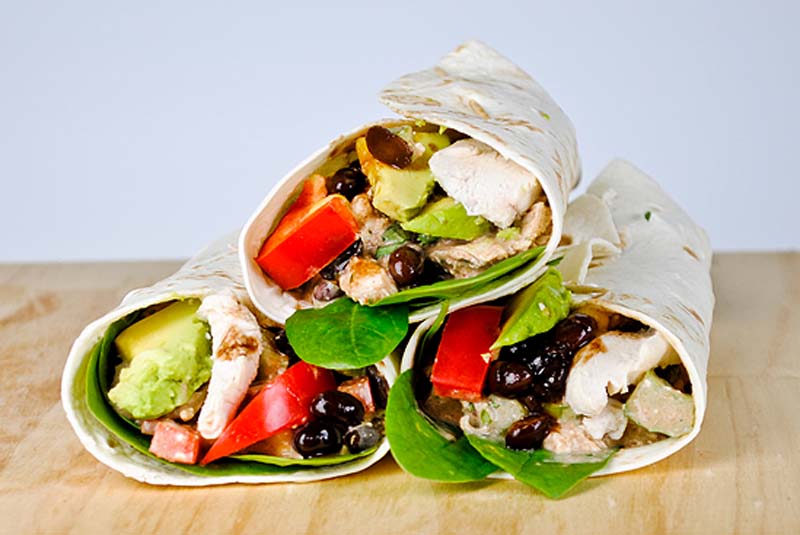 We visited Santa Fe some years ago when we discovered one of Adriano's relatives lived there. The altitude was high and the air dry so I had a headache for the duration, unfortunately, but we had a wonderful time staying with a generous couple and soaked up the atmosphere of a place seeped in history and with a very distinct culture and traditions. This recipe which I found at dainty-chef.com, reminds me of that time spent there in New Mexico.
This is not a low Fodmap recipe.
Sante Fe Chicken Salad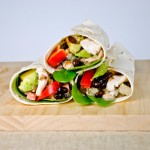 Ingredients:
For the Chicken Salad:
2/3 cup sour cream
3 tablespoons lemon juice
1/2 – 3/4 teaspoon salt
1/4 – 1/2 teaspoon black pepper
1/4 teaspoon paprika
1/4 teaspoon cumin
1 – 2 tablespoon chopped coriander
2 – 3 spring onions, sliced thin
1 stalk celery, diced
2 cups poached, diced or shredded chicken
2/3 cup black beans
1/3 cup diced red bell pepper
1/3 cup corn kernels

For the Wraps:
Burrito sized tortillas
Salad greens or baby spinach
Avocado slices
Method:
In a medium bowl, combine the sour cream, lemon juice, salt, pepper, paprika, cumin, and coriander. Whisk to combine. Add the chicken, green onion, and celery to the sour cream mixture. Stir until the chicken is well coated. Fold in the black beans, bell pepper, and corn. Cover and chill until serving.
Layer chicken salad, salad greens or baby spinach and avocado slices inside the tortillas. Fold up the ends and roll the wrap to seal it. Serve.