Yesterday, delicious but ingulgent baking and today, the healthy stuff for our morning teas during the working week. This caught my eye because it was a little different in that it is kept frozen. I found the original here but I changed it according to what I had at home. It was a super simple recipe to make and actually tastes really good and sweet due to the banana and dates. These could be whipped up any time and the ingredients could vary according to individual tastes. I am sure we must be saving money by not buying processed muesli bars any more. And we have control over the salt, fats and sugars that go into our bodies.
Frozen Chocolate Nut Bar
Ingredients:
3/4 cup of almonds
1/4 cup pumpkin seeds
1/4 cup sunflower seeds
1/4 cup dates
1/4 cup coconut
2 tblsp coconut oil
1/2 banana
35g/1.25oz dark chocolate bits
Method:
In a food processor, finely chop the almonds, then add the seeds.
Chop up the dates a bit if they are very dried and add to the processor. Pulse well.
Add the coconut oil and banana and pulse. Lastly add the chocolate and pulse to the required size.
Line a 8×8 inch pan with baking paper. Transfer mixture and press into place. Dust with icing sugar if you like.
Place into the freezer for an hour or so and then cut into squares and store in the freezer.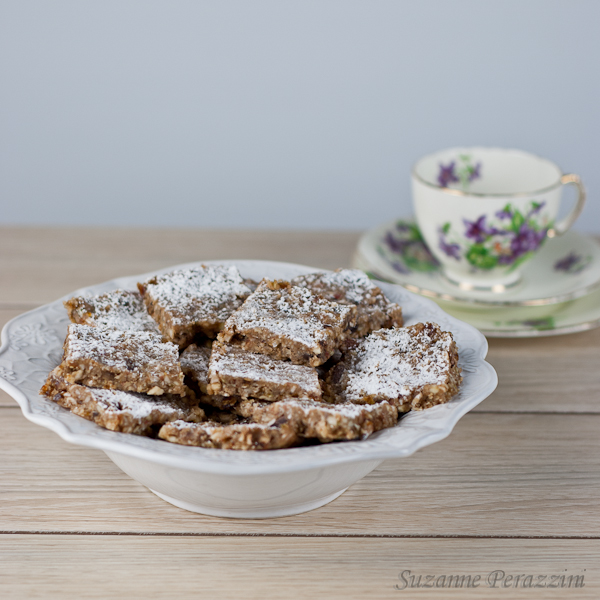 Related posts: