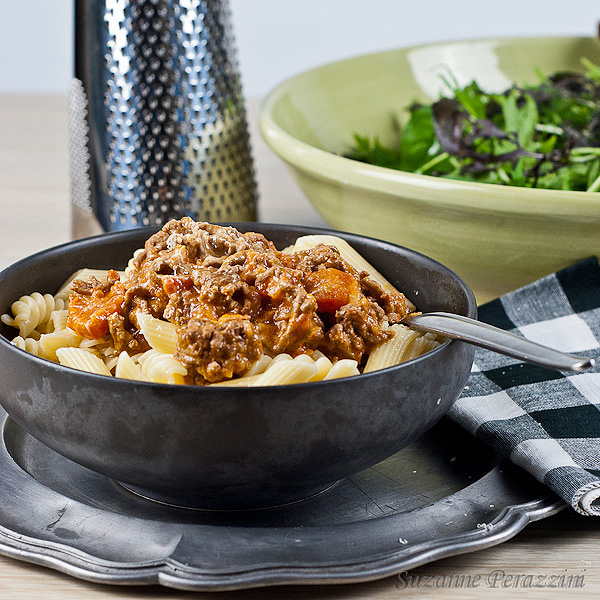 I found this recipe on Framed Cooks. It looked so simple but I was worried about cooking it for my Italian husband because cream and tomato don't really equate to a typical pasta sauce. But I took a deep breath and dove in. It takes no longer than the time it takes to heat the water and cook the pasta.
[print_this]
Pasta with Creamy Tomato Mince Sauce
Ingredients:
Olive oil
500g mince meat
1 Onion – chopped up
A can of chopped tomatoes
1 cup of cream
2 tbsp tomato paste
Salt and pepper
Parmesan
Pasta – penne
Method:
Cook the pasta as normal.
Heat oil in a pan and brown mince together with the onion.
Add tomatoes, cream and tomato paste, simmer 10 minutes.
Season and add to cooked pasta in a big bowl.
Add grated parmesan at the table.
[/print_this]I served this with a green salad to balance the meal.

Related posts: