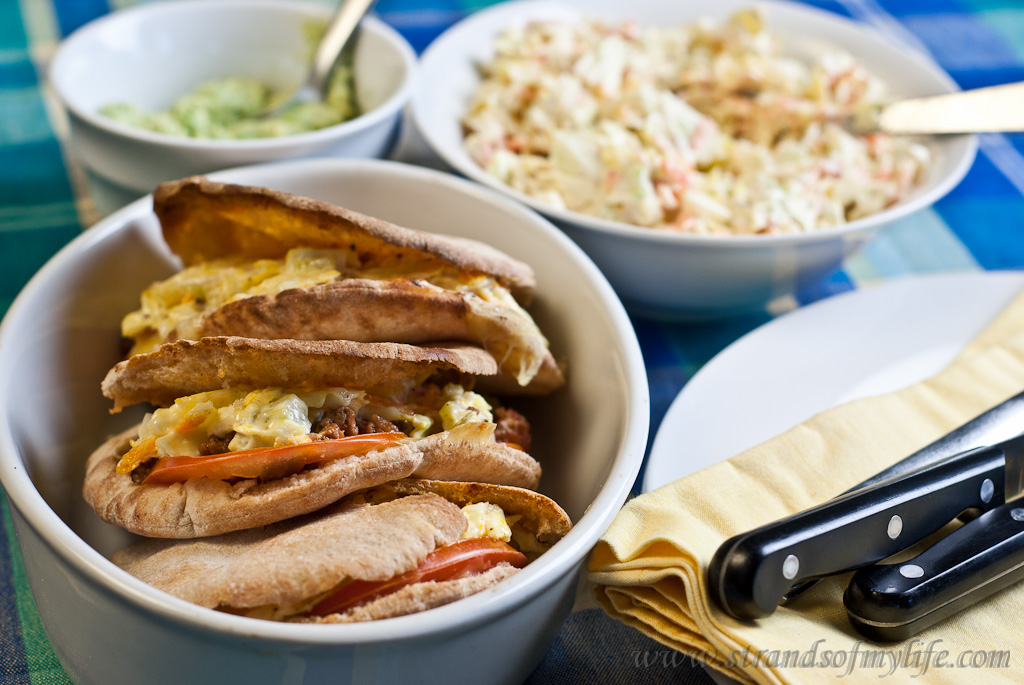 If you can find some gluten-free pita breads, you can basically stuff them with anything you like. Last night I had left over ragu sauce that Adriano had made in the weekend and rather than have pasta again, I made these stuffed pita breads with the sauce, a coleslaw I made up, tomato and cheese. They were great and I even have one leftover for lunch today, which I am looking forward to. If you have no problems with sorbitol, you could add some mashed up avocado with lactose-free yogurt or sour cream like I did. I didn't add that until after taking them out of the oven so it didn't get cooked.

Stuffed Pita Breads – low Fodmap and gluten-free
Author:
Suzanne Perazzini
Ingredients
Leftover ragu sauce - see recipe HERE
Gluten-free pita breads
⅓ cabbage, sliced finely
1 carrot, grated
1 red chill, finely sliced
½ stalk of celery, sliced finely
Mayonnaise (if you buy it, check the ingredients)
2 tomatoes
Cheddar cheese
Method
Slice open the pita breads and place slices of cheese and tomato inside.
Heat the ragu sauce and spoon it in using a slotted spoon to drain the liquid.
Combine the cabbage, carrot, chilli, celery and mayonnaise and mix.
Spoon the coleslaw mixture into the pita breads.
Place in an ovenproof dish and heat through to melt the cheese in a moderate oven.