Bike ride done, legs wobbly with fatigue, I was glad this was a throw-together meal with minimal cooking. Complaints of hunger drew me away from checking my emails and I threw together this all-in-one dish to keep them quiet.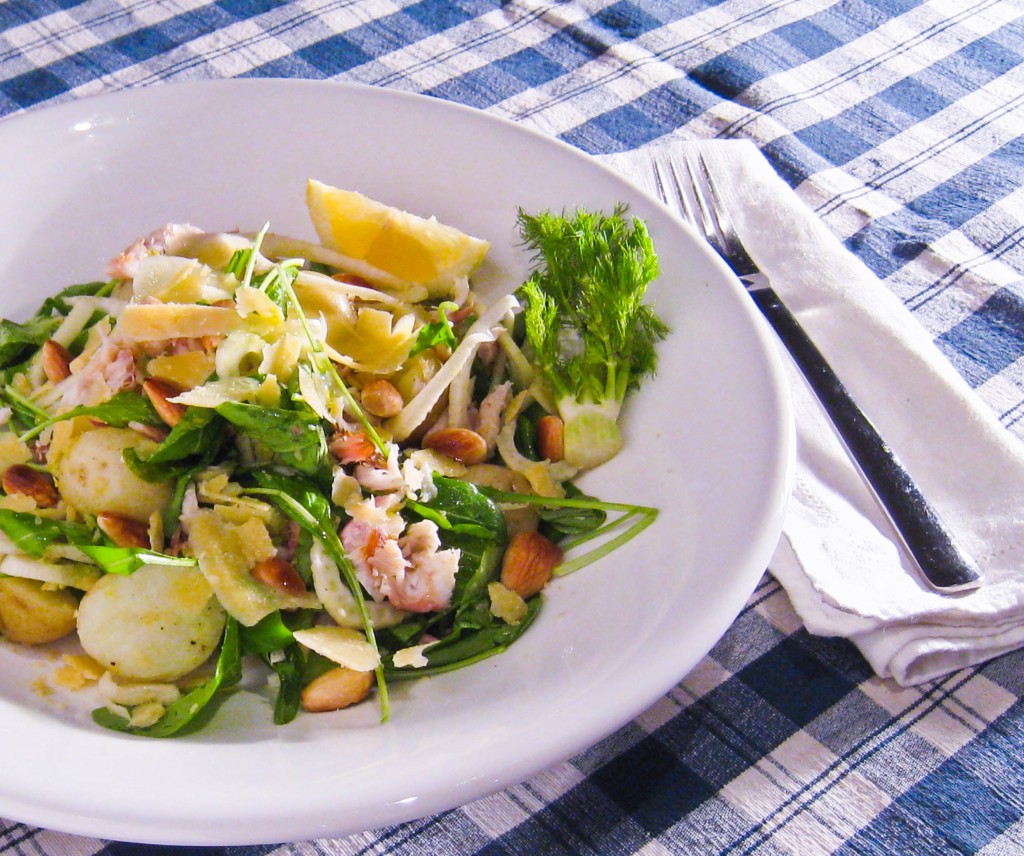 [print_this]
Perla, Smoked Fish, Rocket & Fennel Salad
Ingredients:
Smoked fish                                                                                                                                                                                                                    Baby potatoes (perlas are best)
Rocket
Almonds
Fennel
Parmesan
Lemon juice
Lemon rind
Olive oil
Salt
Pepper
Method:
1) Cook potatoes until tender then halve them.
2) Slice fennel thinly.
3) Toast almonds.
4) Break up smoked fish.
5) Blend lemon juice, olive oil, salt, pepper and finely grated lemon rind
6) Mix the potato halves in the dressing.
7) Place everything including the rocket into a bowl all together and top with shaved parmesan.
[/print_this]
Related posts: