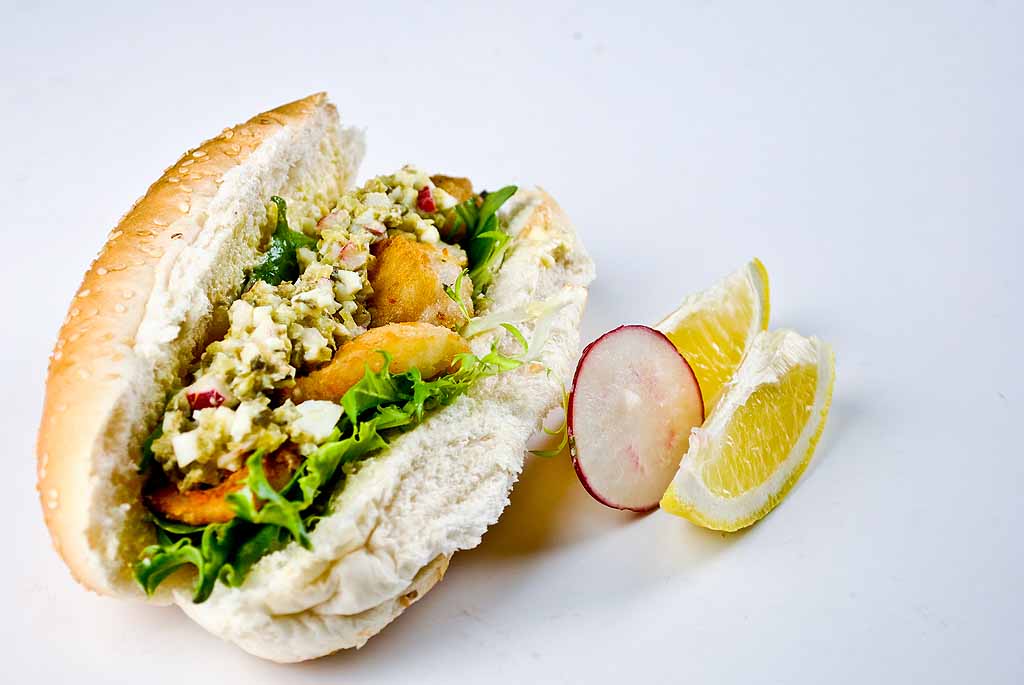 Until I was ten, I lived on a farm and then we moved to the city so we could get a better education. My parents started up a factory processing wet fish and crayfish so, as you can imagine, we ate a fair bit while growing up. Fish meals always evoke memories of working in the factory during the school holidays and later my University breaks. I loved it because I was working alongside adults and felt accepted. Somehow we all had a lot of fun and the cream lamingtons we had for morning tea are a favourite memory. If given the choice, I will still head for them over most other cakes.
Anyway, tonight I made fish burgers and they were good but I wish Adriano (my personal food shopper) had bought better rolls. I think ciabatta or Turkish bread would have done a better job.

Fish Burgers with Gribiche Sauce
Author:
Suzanne Perazzini
Ingredients
2 hard boiled eggs
1 tsp dijon mustard
1 tsp garlic-infused oil
½ tsp dried taragon
1 tsp lemon juice
2 tbsp olive oil
1 large radish - finely chopped
¼ cup finely chopped gherkins
1 tbsp capers, chopped
Salt & pepper
½ cup white rice flour
300 grams firm white fish
Lettuce leaves
6 gluten-free bread rolls
Method
Boil the eggs, cut in half and separate the yolks from the whites.
Mash together the yolks, lemon juice, mustard, garlic and olive oil, tarragon.
Add the chopped up capers, whites, gherkins and radishes.
Cut up the fish into bite-sized pieces and coat in seasoned flour. Fry in olive oil until golden.
Place the lettuce in the buns then the fish pieces and top with the sauce.