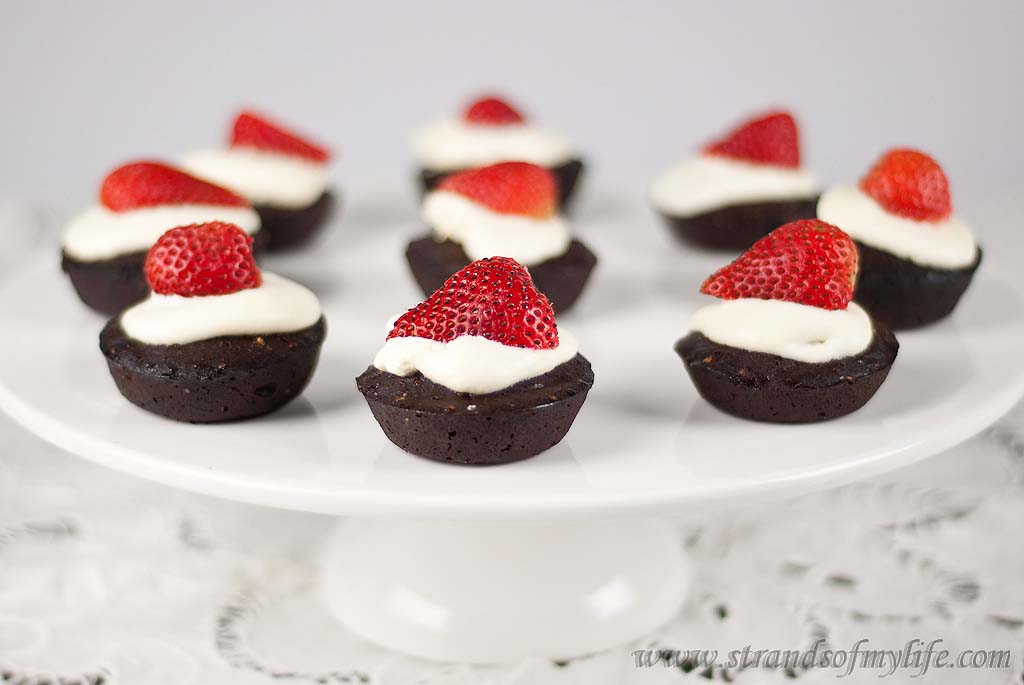 Once again, we ran out of baking halfway through the week and I had to whip up something else to keep us going. I found these little chocolate cakes in Donna Hay's cookbook, Modern Classics 2. I had to adjust the sugar and cooked them for a lot less because my cakes were smaller. These cakes are rich so I had to make sure they were small enough to not cause me problems. I am being extra specially careful this week because last weekend I made a big mistake.
On Saturday night, Adriano made pasta with pesto and there were leftovers of both the wheat-free version and the wheat version. On Sunday, I decided to eat the leftover for lunch. When Adriano got home from his usual mountain biking session, he asked about the empty dish where the pasta had been and I said I had eaten it. He asked since when I had decided to eat wheat again. My mouth dropped open at the realisation of what I had done and at the sudden understanding of why my stomach hurt so much. Well, I have suffered for my mistake. All the symptoms I had lived with all my life came rushing back and stayed around all week. Tonight (Friday), I am finally starting to feel better. It also gave a fresh view of what I have put up with for so long and how blissful it is to be able to not suffer any more. As long as I don't make wickedly stupid mistakes. I will be super careful in the future.
Oh, and why this quote? Because, pre-diagnosis, if chocolate was put in front of me, I used to eat it until I was almost sick. I never bought it myself but if someone gave me a box of chocolates, I wouldn't stop eating them until the box was empty or I would be on the verge of puking. That always gave me a peek into the world of the addict. I understood them for that period while I still had chocolates left and I battled with myself to use self-control to stop eating, but failed every time. Nothing else does this to me, thank goodness.
[print_this]
Flourless Chocolate Cakes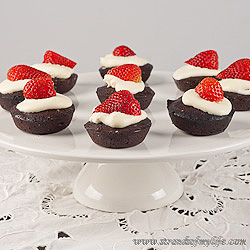 Ingredients
180gms/6 oz chopped butter
220gms/7.5oz 70%- 75% dark chocolate BUY HERE
1 cup caster sugar
3/4 cup almond meal BUY HERE
1 cup cocoa powder, sifted BUY HERE
5 eggs
Method
Preheat the oven to 140°C/280°F.
Melt the chocolate, butter and sugar in a saucepan until a smooth liquid is created.
Mix the almond meal and cocoa in a bowl and add the wet mixture.
Add the eggs one at a time, beating them into the mixture until smooth.
Grease 2 x 12-cup muffin tins. BUY HERE
Spoon the mixture in and bake for 13 minutes.
Cool in the tins.
Serve with whipped cream and strawberries.
Makes 24.
[/print_this]