Last week I watched the final of Top Chef and the winner served Chinese Congee. The judges loved it and I was intrigued since I had never heard of it. I Googled it and found it was a kind of porridge made from rice which is cooked for more than an hour, then topped with all sorts of delectable flavours. I created my own version so even though the base rice is traditional, the toppings are uniquely mine and low Fodmap, of course.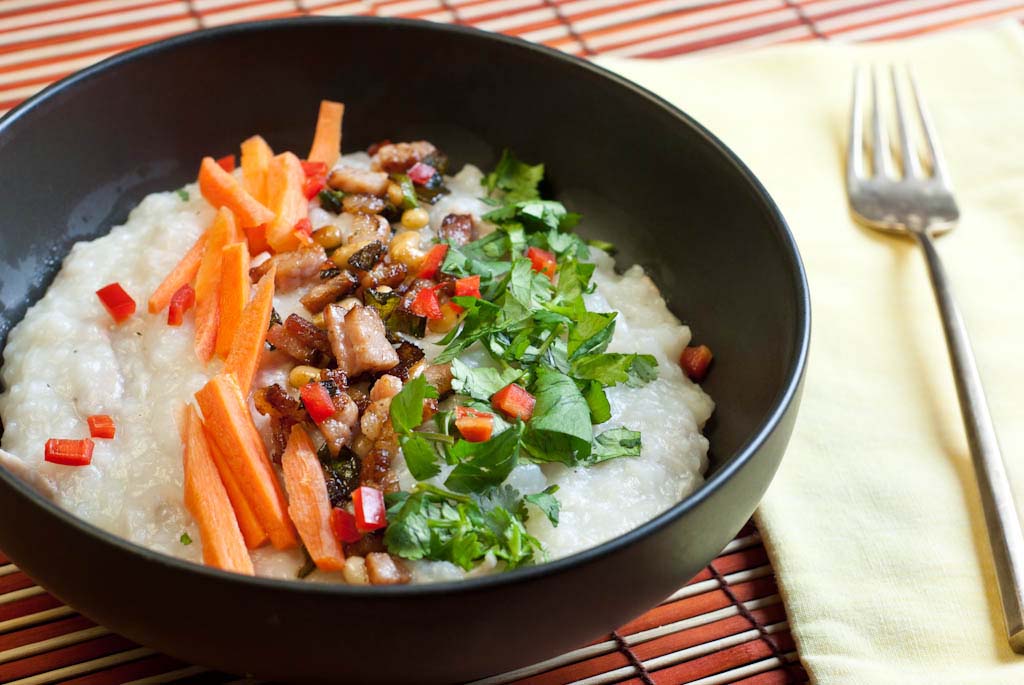 Low Fodmap Congee
Author:
Suzanne Perazzini
Ingredients
1 cup short grain rice
6 cups of water or low Fodmap stock
4 boned chicken thighs
4 slices bacon, chopped finely
1 spring onions, green part, chopped finely
2 tbsp pine nuts
1 carrot, cut into sticks
1 stick celery, cut into sticks
1 cup bean sprouts
1 red chili, chopped finely
3 tbsp chopped coriander (cilantro)
Salt and pepper
Method
Place the chicken, rice and stock or water in a large pot and boil for 1 hour 15 minutes, stirring every 15 minutes. This will create a creamy mixture and break up the chicken as it cooks.
Season well.
Fry the bacon, spring onions and pine nuts in a little oil until crispy.
Serve the rice and chicken in a bowl and sprinkle over the toppings.
FREE WEBINAR – 6 Crucial Elements for a Successful Low Fodmap Diet for IBS
I am putting on a free masterclass/webinar in a few days on: 
Thursday 1st September at 5pm US EDT/4pm US CDT/3pm US MDT/2pm US PDT
Thursday 1st September 10pm UK
Friday 2nd September 7am Sydney
Friday 2nd September 9am NZ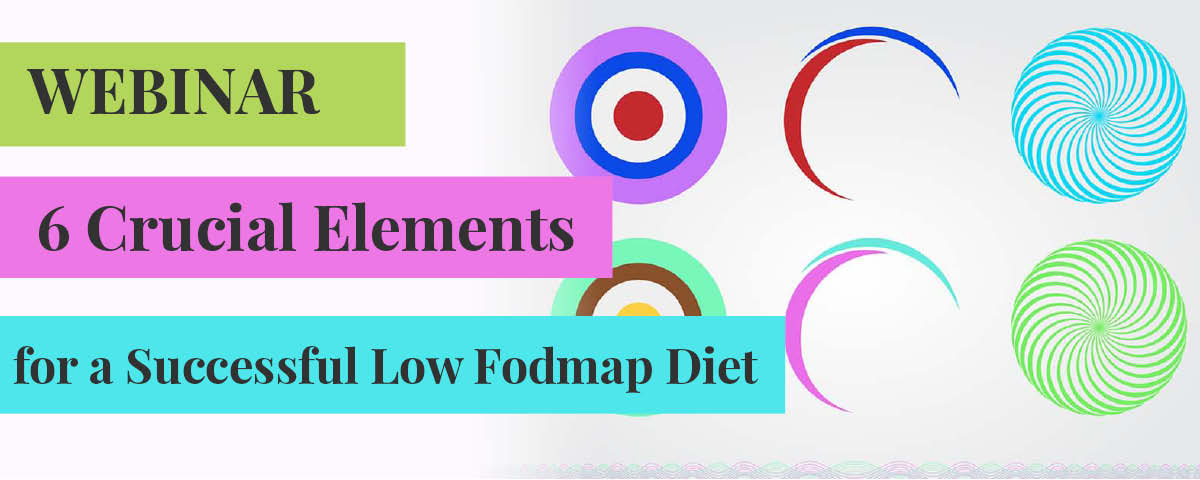 This diet involves a lot more than just a list of foods you can eat and, without understanding all the ins and outs of this diet as well as other contributing factors to your IBS, you will almost certainly fail (sorry about that).
This webinar will cover the six areas that are usually overlooked when you try to implement the low Fodmap diet. It's a given that you will have found a list of foods on the internet – hopefully from a reputable site like mine – but what about how to use the list and what about the rest that can't be put into a list?
That's where this free webinar comes in.
Go HERE to get all the details and to register.