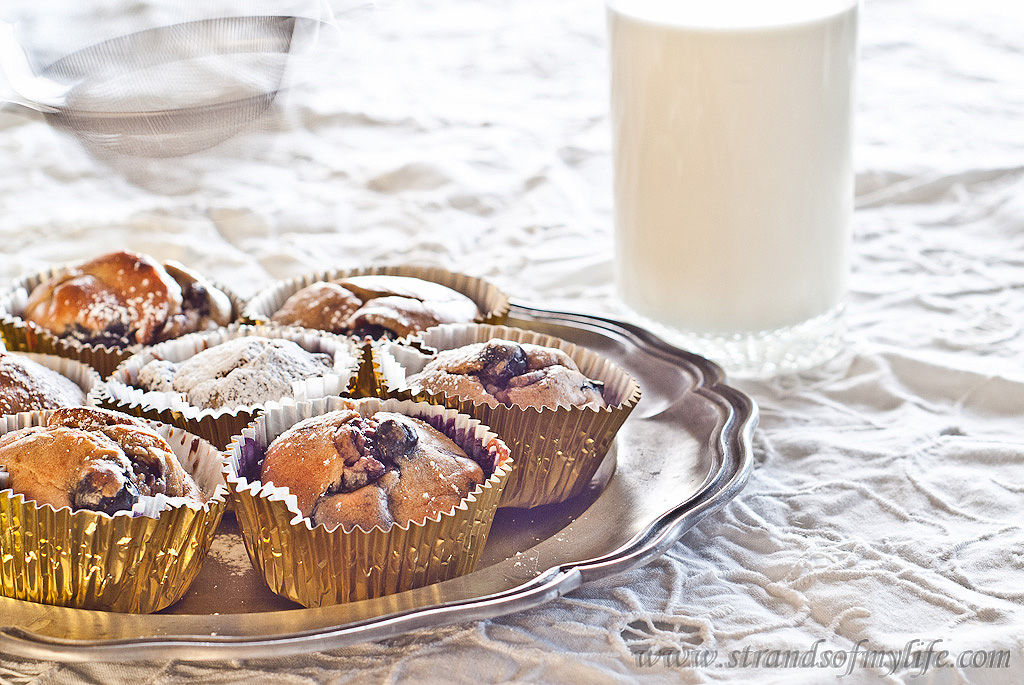 This is the simplest recipe ever. It was given to me by my niece – thank you, Kirsty. It has a minimum of ingredients and no flour or sugar at all. And yet they turned out looking and tasting just like muffins should. Who would have thought it! I love making elaborate slices and tarts but sometimes a batch of quick muffins is just what's needed. I made some marshmallow, caramel, chocolate bars for a guest post last weekend and Adriano didn't like them. He prefers the simplicity of muffins or a piece of cake. I, on the other hand, loved the bars. If you are on the low Fodmap diet, do not use the cashew butter alternative. It is high Fodmap.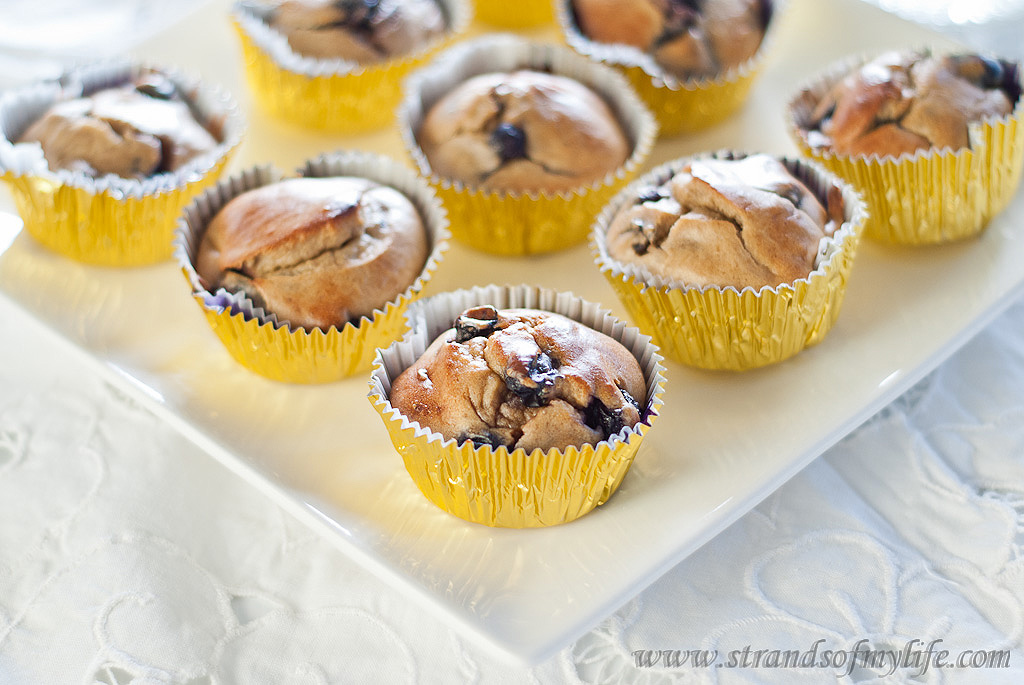 Peanut Butter Banana Muffins
Ingredients
1 cup nut butter - peanut, almond or cashew
2 small bananas
2 large eggs
½ tsp baking powder
1 tsp vinegar
1 cup blueberries
Method
Preheat the oven to 180°C/350°F.
Place all the ingredients except the blueberries in a food processor and process until smooth.
Remove from the processor and fold in the blueberries.
Spoon into 12 muffin tins and bake for approx. 10 minutes.