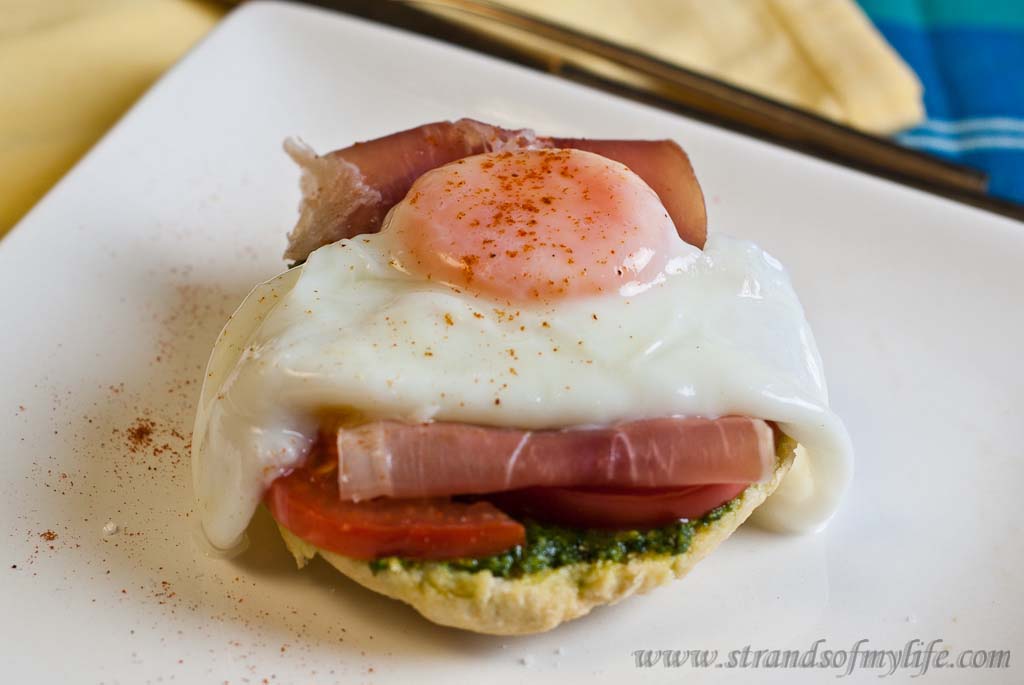 Like everyone else I have to put my thinking cap on each of my cooking nights (only 3 – husband and son do the others) and decide what to cook for dinner. Last night, I thought of all my favourite flavours and came up with this dish. The gluten-free bread rolls I make are linked to in the recipe ingredients. They can be made quickly and cooked while preparing the other ingredients like the pesto. This creates a rounded low Fodmap meal with all food groups covered. Simple, delicious and nutritious.

Pesto and Prosciutto Open Sandwich - Low Fodmap & Gluten-free
Author:
Suzanne Perazzini
Ingredients
Prosciutto (1 slice per serving)
3-4 tomatoes
Eggs (1 per serving)
Homemade pesto (use 1 tsp garlic-infused oil instead of garlic)
Salt & pepper
Method
Cut the freshly made rolls in half.
Spread the pesto over each one.
Add sliced up tomatoes and sprinkle with salt and pepper.
Place a slice of folded prosciutto over the tomato.
Poach an egg in water and place on top.
Sprinkle with a little more seasoning.