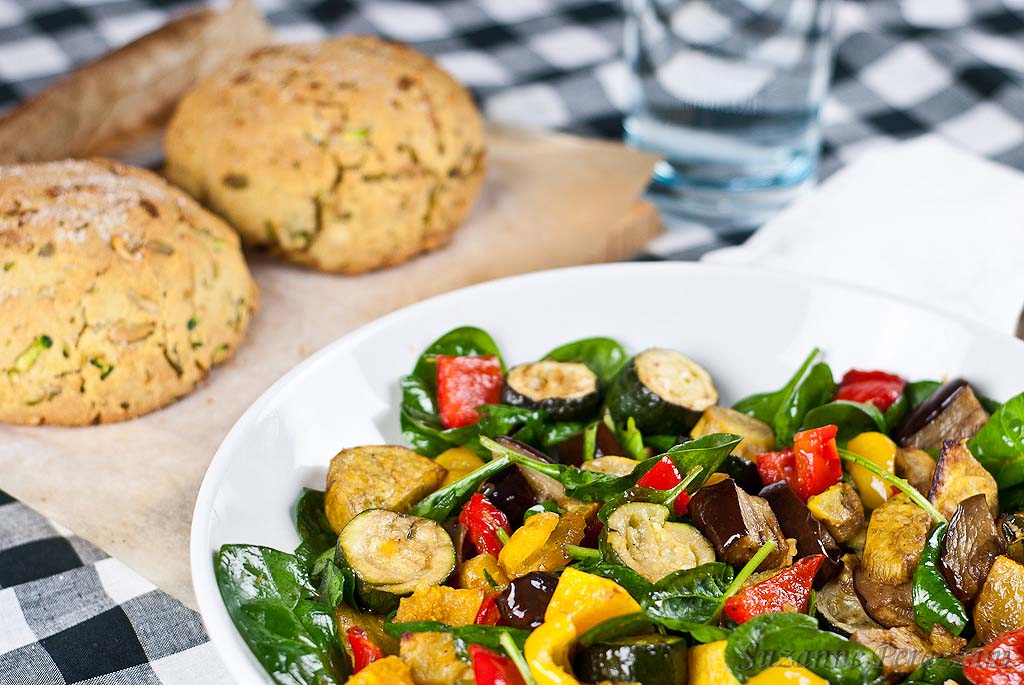 Last night, I prepared a roast vegetable salad I found in the Food Intolerance Management Plan
book. This book is by one of the world's foremost authorities on food intolerances – Dr Sue Shepherd. Her website is https://shepherdworks.com.au/
This recipe was a great success and I had some leftovers for lunch today. I also made some gluten-free zucchini and pepita cornmeal bread but I won't give you the recipe yet  because it was a little dense and needs refining. But here's the vegetable salad recipe. It's worth making.