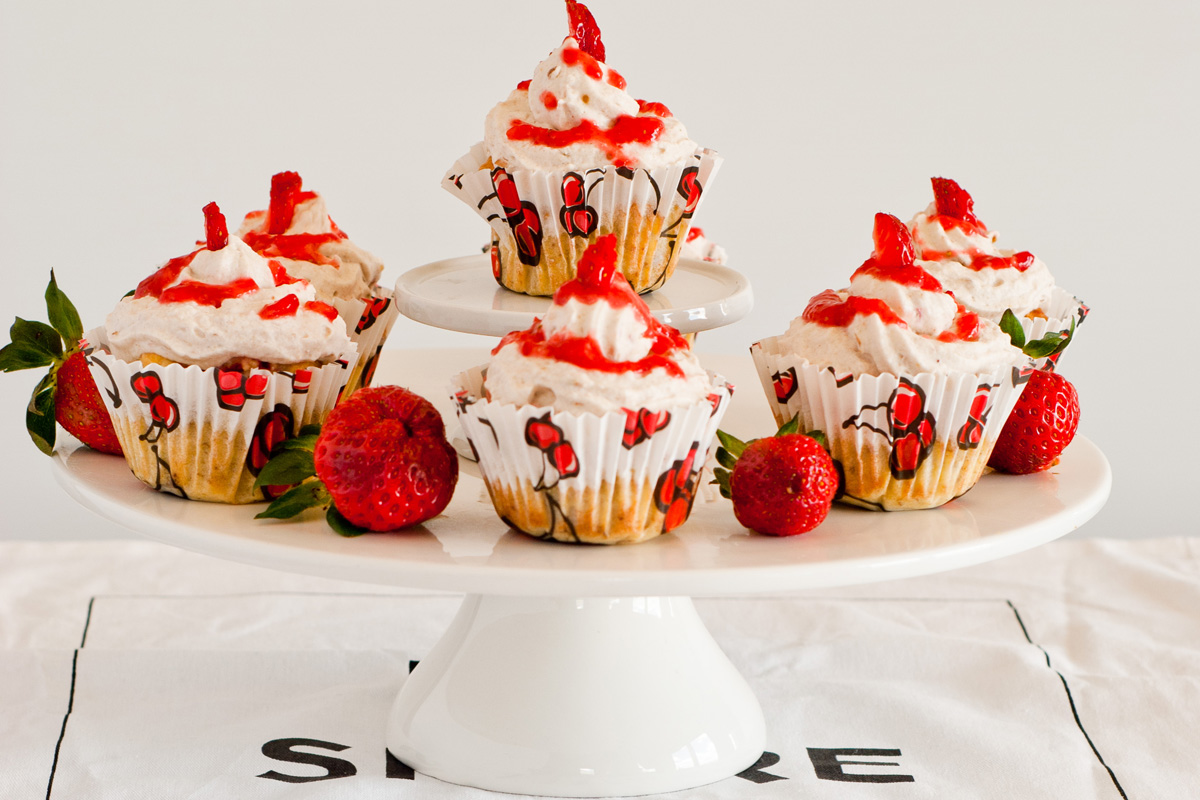 My mission was to make a gluten, dairy and sugar-free muffins. Last week, I made some muffins which were close so I used that base recipe and replaced the normal flour with a mixture of gluten-free flour and almond meal. I added strawberries because I had them in the fridge and the muffins turned out wonderfully.
Then I decided I wanted to try a coconut cream frosting and I know muffins don't usually have frosting but these ones do. Again, I was determined to make this frosting without added sugar and I managed it. I whipped up the coconut cream until it was stiff, then, separately I pureed strawberries and dates in my trusty Cuisinart Mini Processor and added them to the cream. You could certainly add a little Stevia (made from the South American sweetleaf plant) if you want it sweeter but I don't think it is needed. Both Dario and Adriano have eaten some and they approve wholeheartedly.
I set up the muffins, pre-frosting, in front of our lounge window looking out over the ocean and just as I got ready to snap the photo, the rain came down in buckets. From sunshine to rain in zero seconds. I stared for a moment at the wet window blocking the sea view and then took the photo anyway. This is the result below.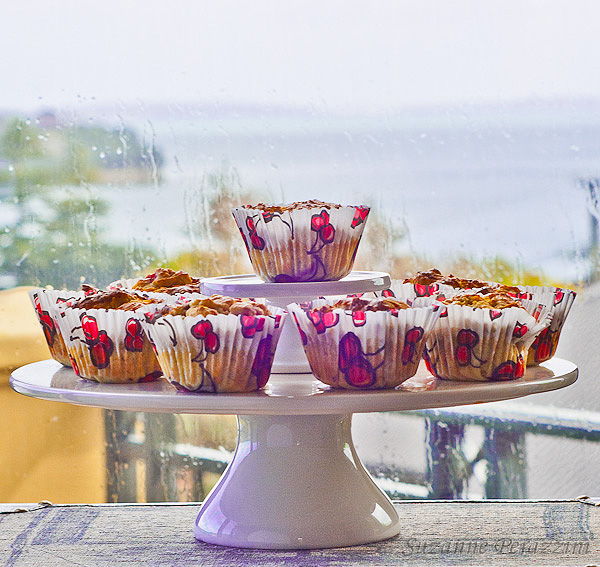 Then the rain stopped and the sun came out and this is the next shot I took, this time focusing on the sea.  Crazy, crazy weather.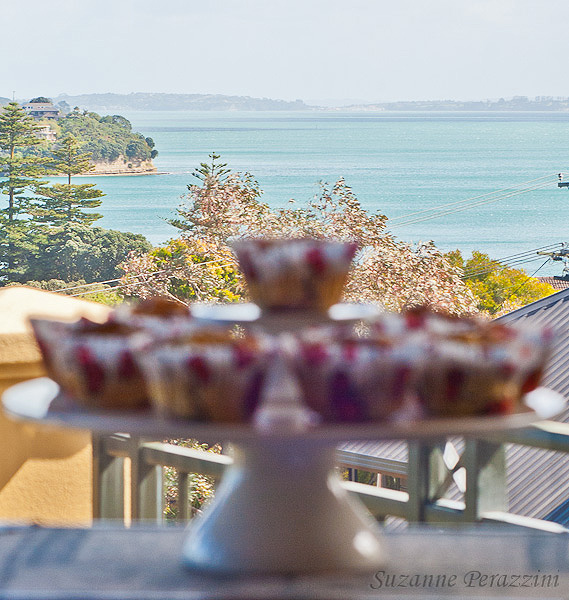 This is not a low Fodmap recipe.