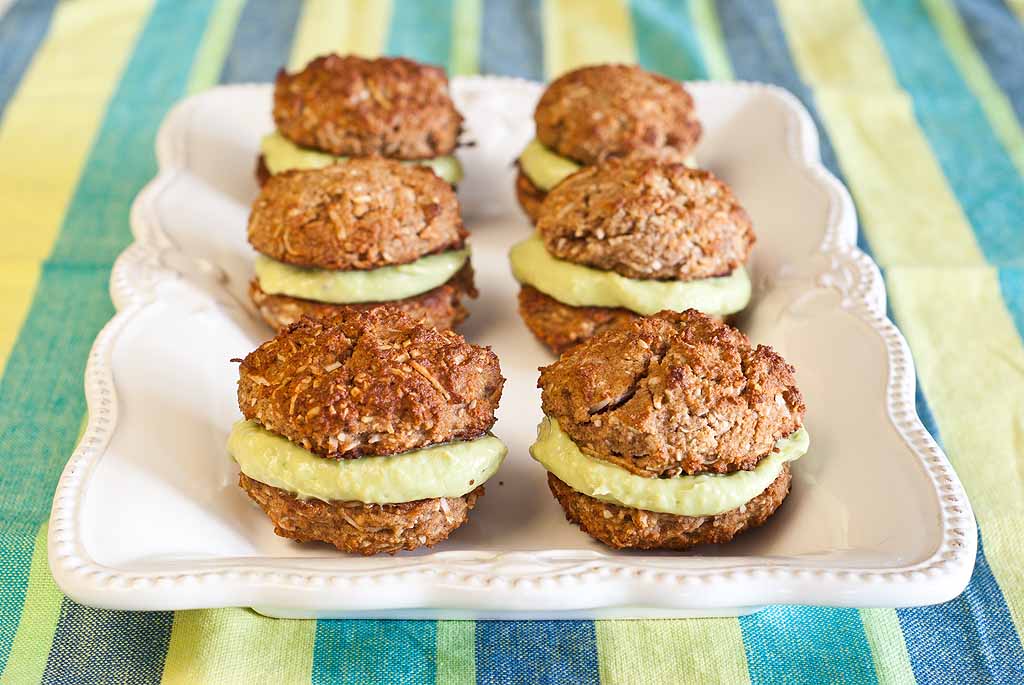 Another sweet treat for you all. I read somewhere that the name of whoopie pies came about from the hard-working farmers from the past. Their wives would cook them up these treats for when they came in tired after a day in the fields and they would cry out "Whoopee!" when they saw them. True or not? Who knows but it's a great story.
I learned a new expression today – "scope creep". Who would ever guess what that could mean? Well, I have been experiencing it with my new freelancing life. It's when you quote for a job but then the client keeps adding little bits more in with no mention of a price adjustment. The scope of the job is creeping larger than initially agreed. Now, most of my clients don't do this and are very quick to say they will pay for the extra work but some do take you for a ride for as long as you allow them to. This is a great learning curve for me. The other thing that I remember from my days running my own business as a fashion designer is that the people who you give a discount to will be the ones who will cause the most problems. What is that all about? The joys of freelancing. But don't get me wrong, this is a great gig and well worth trying if you can narrow down those special skills you have and then market them to your networks. The idea is to get more of the good clients and weed out the ones who are more work than they are worth. Of course, I also have to learn how to spell out the boundaries right from the beginning.
This is a great adventure.

Key Lime Whoopie Pies
Author:
Suzanne Perazzini
Ingredients
For the cookies:
170gms/6oz soft butter
⅔ cup brown sugar
1 egg
1 tsp vanilla
¼ cup white rice flour
¼ cup tapioca flour
¼ cup potato starch
½ tsp baking soda
½ tsp salt
½ tsp cinnamon
2.5 cups of rolled oats
For the filling
½ avocado (if you are intolerant to this polyol, you could use a different filling)
⅛ cup coconut oil
¼ ripe banana
¼ cup lime juice
⅛ cup maple syrup
½ tsp vanilla
1 tbsp gelatin
Pinch of salt
Method
For the cookies:
Preheat oven to 180°C/350°F.
Line a baking tray with baking paper.
Cream the butter and sugar until light and fluffy.
Add the egg and vanilla and beat some more.
Sift the dry ingredients, except the oats, together.
Add the flours to the butter mixture.
Add the oats and mix well.
Spoon spoonfuls of the mixture onto the baking paper and mold into flattened circles. Leave a space between because they will spread a little.
Bake for 8-10 minutes,
Cool a while to firm up and then remove from the tray to a cooling rack.
For the filling:
Dissolve the gelatin in a little very hot water.
Place all the ingredients in a food processor.
Whiz to blend thoroughly.
Cover with plastic wrap and place in the fridge to set a bit.
Pipe the filling onto half the cookies and cover with the remaining cookies.